Ghana's capital city, Accra, is a sprawling, chaotic metropolis of 2.27 million souls. Actually, let's make that 2.27 million and two, because for the next month, Jürgen and I will be calling it home, as well. We arrived on a sweltering afternoon in late January, tired from a long journey, but eager to get out there and start making some first impressions.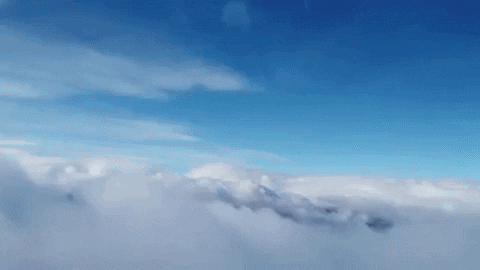 Impression #1: African Bureaucracy
Before we could leave the airport, we were thrown into the delightful labyrinth of African bureaucracy. We've brought a drone with us, and these devices strictly regulated in Ghana. So upon arriving we did something we've never done before: told the customs officer that, yes, we do in fact have something to declare.
What followed was a soul-sucking three-hour session of bouncing between various offices. First, drop off the drone, and get a form. Then go drop off that form at a different office, and pick up a new one. Then go pay the fee at a third office. Then return to the second office with the receipt and get a new form. Then return to the airport to retrieve the drone. Then return to the second office for a third time, to register its serial number.
And then… you can't even take the drone with you, because the officer who has to register the serial number is not working. So sorry. Come back on Monday.
The only thing which saved the situation was the absolute affability of everyone we encountered. They were all so friendly, even shuttling us around to the various offices. And they seemed to understand that the system was ridiculous beyond hope. While it wasn't the greatest welcome to Ghana, I think we were already starting to figure some things out: the paperwork is awful, but the people most definitely aren't.
Akwaaba, Adabraka!
So it was late afternoon, when we finally pulled up to our temporary home in the western neighborhood of Adabraka. We chose this neighborhood for a number of reasons … affordability, and local flavor being the most important. This is one of the most historic sections of Accra, and although near the center of town, it's comfortably residential, with plenty of cheap chop-shops and markets.
We had a little daylight left, and set out on an initial exploration of our new hood. When we opened the gate to step onto the street, it was as though some showman had pulled back a curtain and, with a maniacal grin, announced: "Welcome to Africa!" Immediately, we were assaulted with a colorful sequence of scenes that seemed absolutely surreal in our exhausted states.
Women balancing baskets on their heads with perfect poise. Skinny kids pausing their stick game to squeal "Hello!" as we passed. The infectious beats of Highlife blasting out of chop shops. Taxis and trotros clamoring for our business as we attempted to cross Kwame Nkrumah Avenue. The delicious scents of grilled meats mixing with the sudden and nauseating stench of sewage. Displays of great wealth, immediately juxtaposed with those of abject poverty.
It was a lot to take in, and on our first day in Adabraka… in Accra… in Ghana… in Africa, it was the perfect introduction. But one hour was plenty, and we soon retreated to our home, to get some much-needed sleep. No need to rush things… we're going to be here for a while.