The Black Panter Boxing Gym
Soccer has a strong tradition in Ghana, but boxing is the sport in which it most excels. This small country has produced a number of champions, and legions of kids attend class in boxing gyms around Jamestown, hoping to become the next Azumah Nelson or Jospeh Clottey. We had the chance to check out one of the training sessions at the Black Panter Boxing Gym, in Jamestown.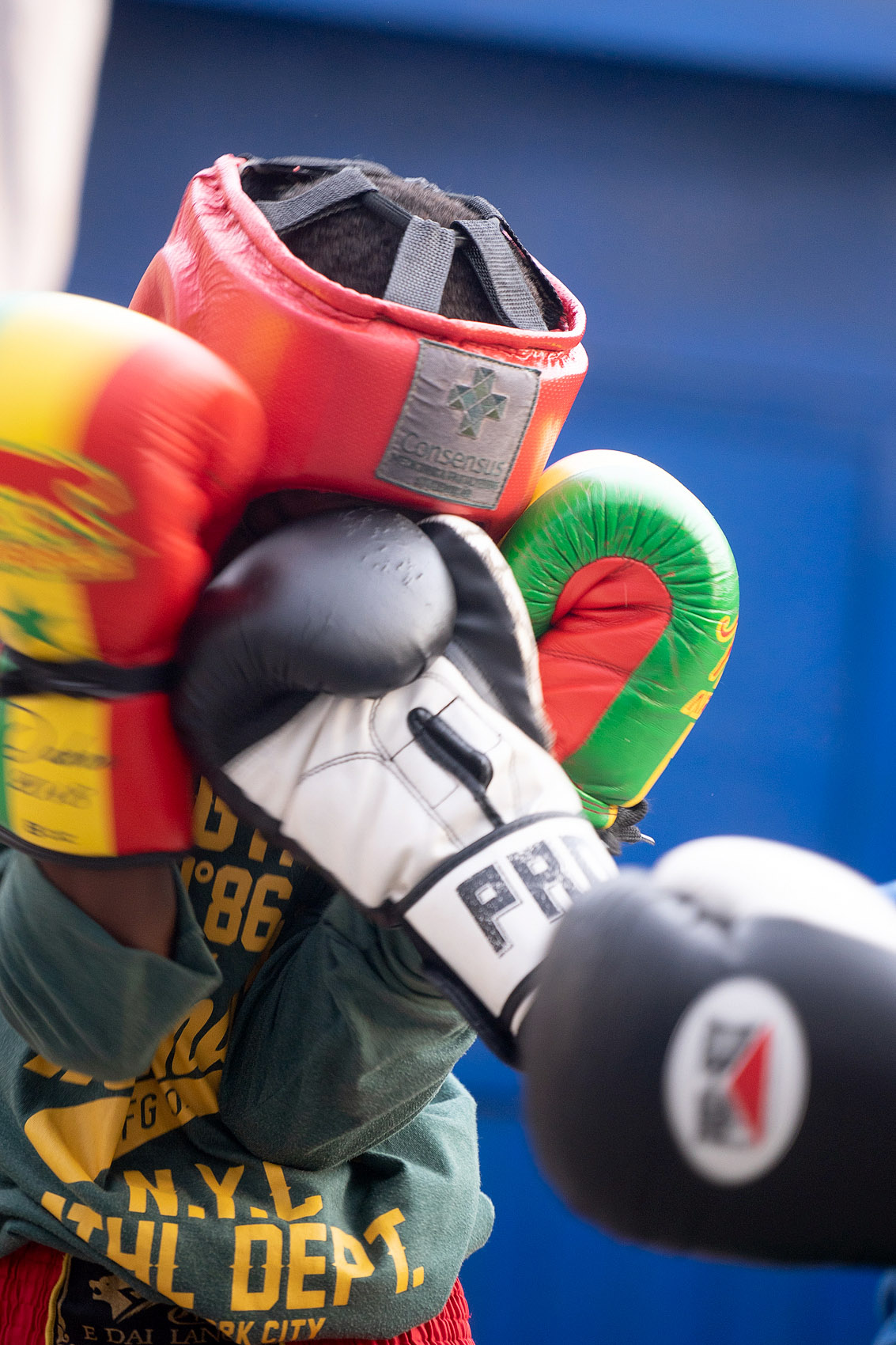 We were received warmly by the head coach of the gym and chatted for awhile about the various champions (and future champions) he's been busy training. The athletes, busy hitting the punching bags or skipping rope, span all age ranges. We recognized a couple students we recognized from the Jamestown Gbekebii School, and couldn't help but admire a guy well into his sixties, who was still shadow-boxing without pause.
I don't know anything about boxing, but once you start paying attention, you quickly learn about the outsized impact which Ghana has had on the sport. Just this month, Joseph Clottey became the World IBF Lightweight Champion by destroying Russia's Isa Chaniev in two rounds. Ghana has won more world titles (nine) than any other African nation.
It's easy to see what makes Ghana such a powerhouse when you spend time at a gym like Black Panter. These guys take the sport seriously… and they're seriously good. We watched some of the younger guys spar, and they were so quick and intense. And vicious! There's no way I'd have stepped into the ring with any of them. I've got better things to do than get knocked out by an eight-year-old.
More Photos form our Black Panter Boxing Gym Visit: