The Beach of Gomoa Fetteh
We'd been to Labadi Beach in Accra, and although we'd had a lot of fun, we knew that Ghana had other, more beautiful beaches to offer. One of them can be found in the small town of Gomoa Fetteh, about an hour west of the city. Here, we discovered a paradise of soft sand, towering palm trees, and a total lack of other people. It was the perfect place to relax after our first two weeks in Ghana.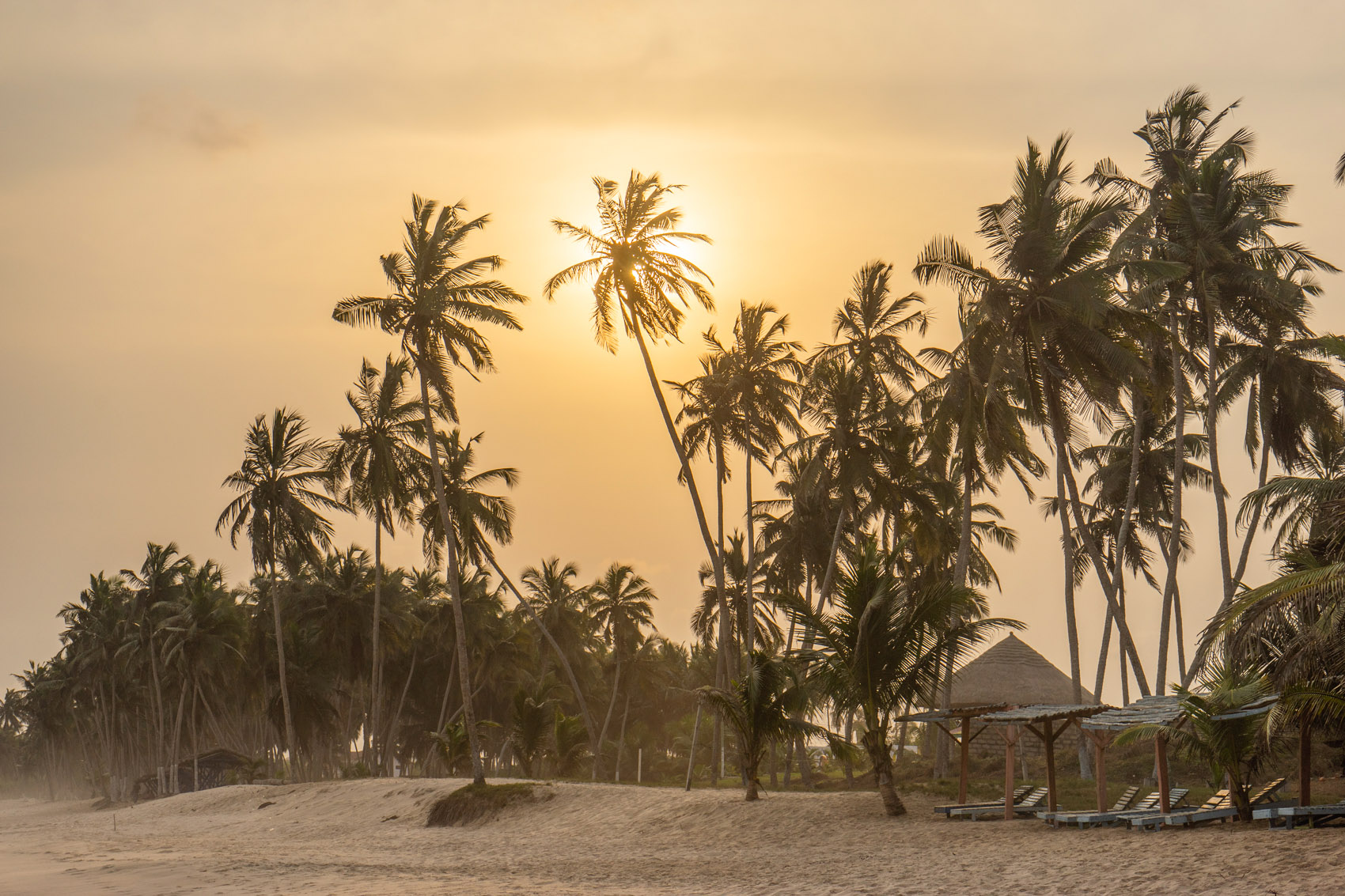 Although it's not far away, arriving at Gomoa Fetteh isn't the easiest. You have to take a trotro leaving from Kaneshi Station, in the direction of Winneba. Make sure your driver knows your destination, and he'll drop you off along the road, so that you can grab a shared taxi for the remainder of the journey. Trotros won't depart if not filled to capacity, and we had to wait for over an hour at Kaneshi. So after arriving at the junction, we weren't willing to wait for the shared taxi to fill up, and offered to pay for the two remaining empty seats. They're just four Cedi ($0.80) apiece … so this was a good deal for everyone.
Once at Gomoa Fetteh, we checked into Tills Beach Resort, and then left immediately to explore the town and find some lunch. We soon realized that there wasn't much to explore. There's something to be said for spending time in an ordinary Ghanaian village, to see the kinds of of shops, the rhythm of life, and so on. And it was cool to see Gomoa Fetteh in this way. But there aren't really any "sights" to especially recommend it.
Well, there is one thing. After finding some waakye to eat, we made our way to the coast and came upon a colorful fleet of fishing boats anchored off the coast. The fishermen were busy tending their nets, cleaning fish, playing cards, or staring at the bizarre foreigners who had suddenly invaded their idyllic space. We lingered long enough to fly our drone, but being on the sand and so close to the water just made us eager to get to our own beach at Tills.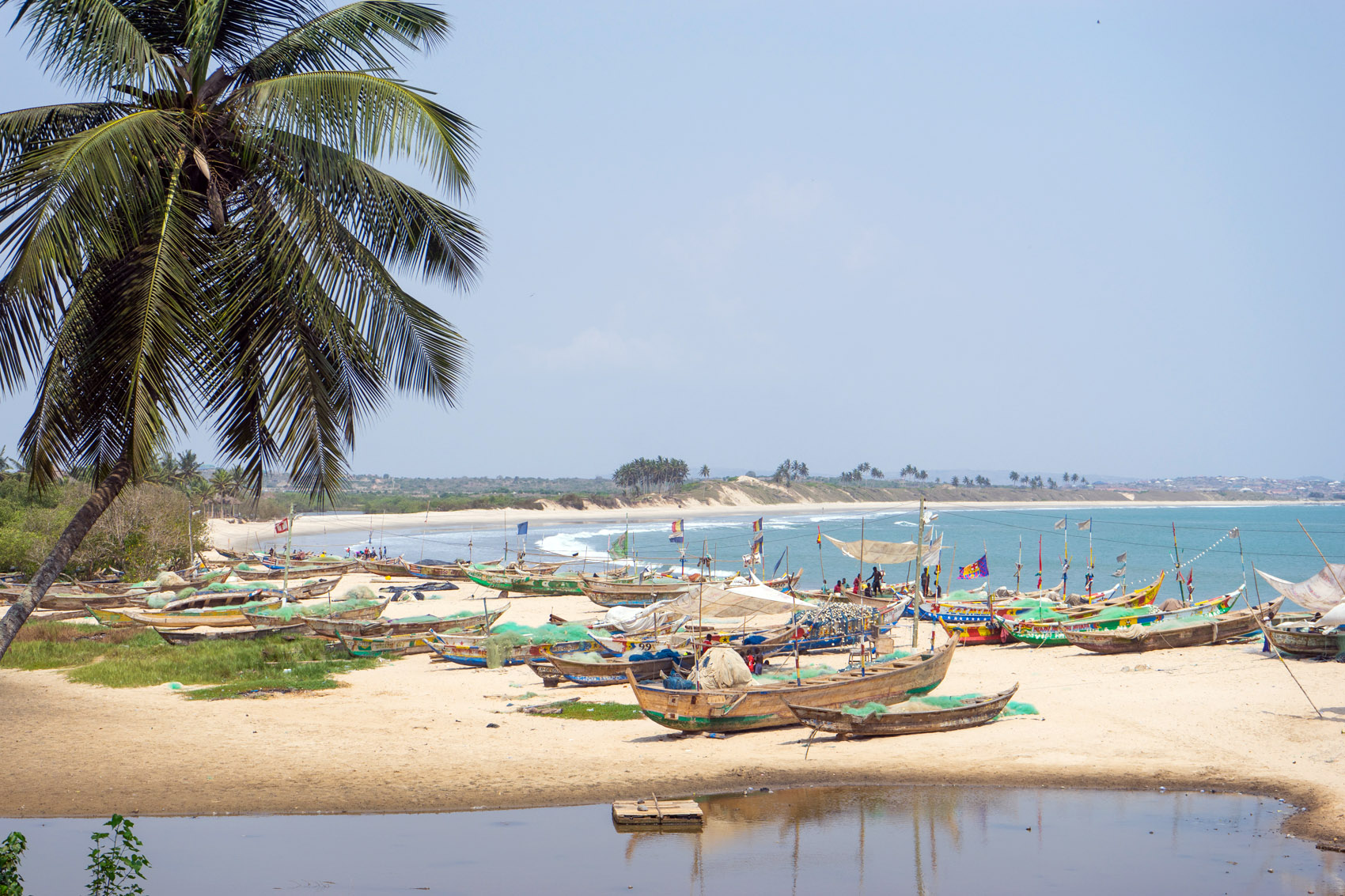 Tills Beach Resort is an institution, and even if it's never going to win any awards for luxury or amenities, it's reasonably priced and comfortable. And even though the room might have been merely "adequate", the beach was a dream come true. We grabbed lounge chairs, and proceeded to spend the rest of the day swimming, reading and relaxing. The next morning, it was the same program.
I'm not the kind of person who could stomach an entire week on the beach, but a couple days is perfect. Apparently, it's more crowded on weekends, but if you're looking for solitude and beauty in a spot that's easily accessible from Accra, Gomoa Fetteh might fit the bill.