Blessed By His Grace Culture Post
It's a common conceit that God is everywhere, but Ghana seems to have taken the idea to a very literal level. In the streets of Accra, you simply can't escape the Almighty spirit… or at least a reference to him, whether it's in the gospel singing starting daily at 5am, the fiery preachers pacing the bus aisles, or the billboards advertising the next astonishing spiritual event. But our favorite manifestation of Ghana's overt Christianity is in the names of its shops.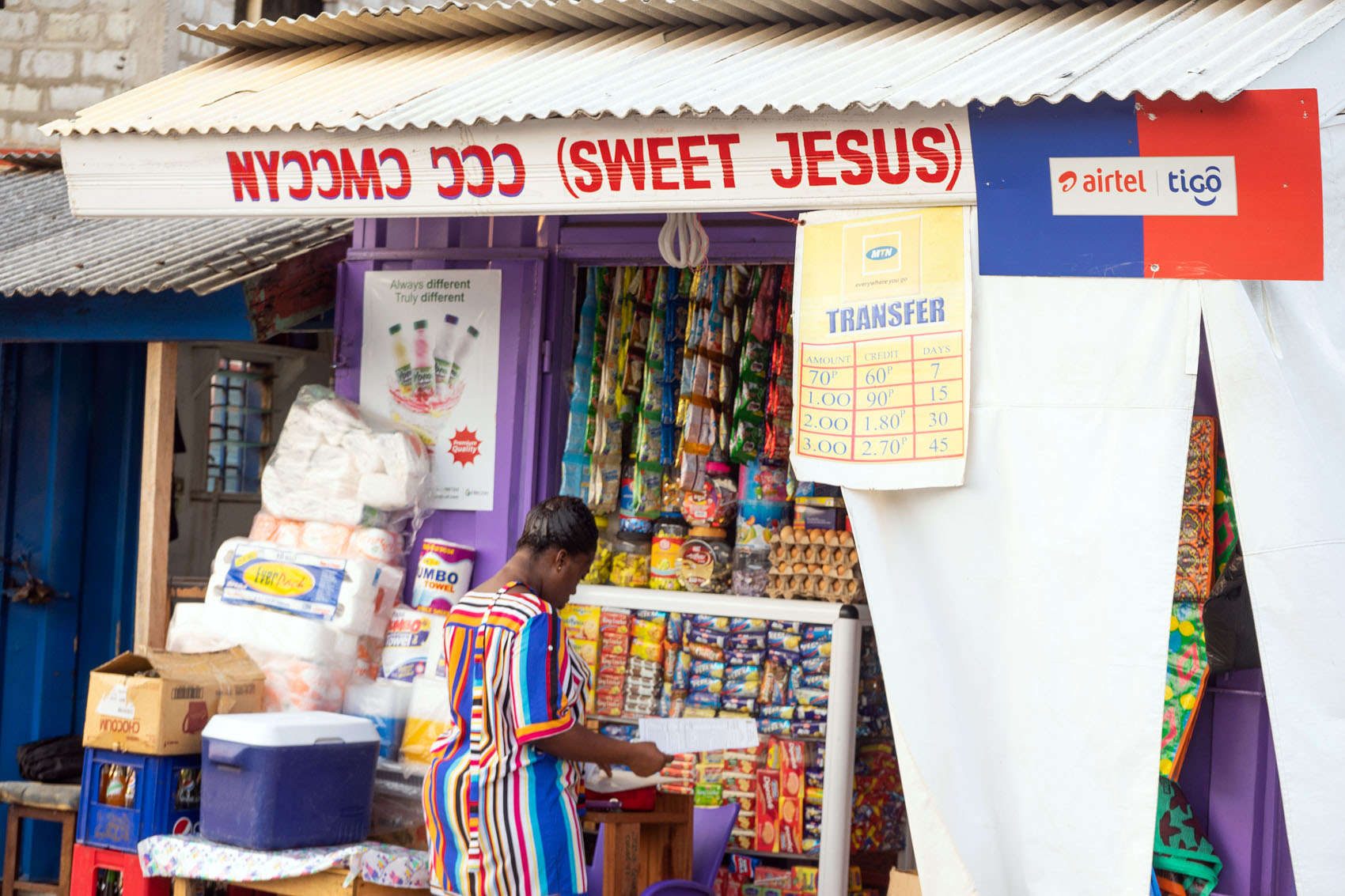 "His Majesty Phones," "God's Time Is the Best Pedicures," "Pslam 101 Kiosk," "In God We Trust Lotto," "God's Gift Beauty Salon," "Exceptional Grace Hardware". The hits never stop! And I swear to … well, God that those names aren't made up. Housed within a single building near the Makola Market, you can find the following lineup: "God With Us," "Wonderful Jesus," "God Is King," "Grace Shop," and "God First". They're all clothing shops.
We've seen chop shops called "Allah is Great" and "Who Jah Bless", but at least in Accra, this is entirely a Christian phenomenon. A majority of the billboards in the capital advertise not banks or cell phone companies, but visiting preachers. They're bonafide celebrities and host expensive multi-day faith events in venues around the city. And if the radio is on, there's a good chance it will be blaring out Christian hymns.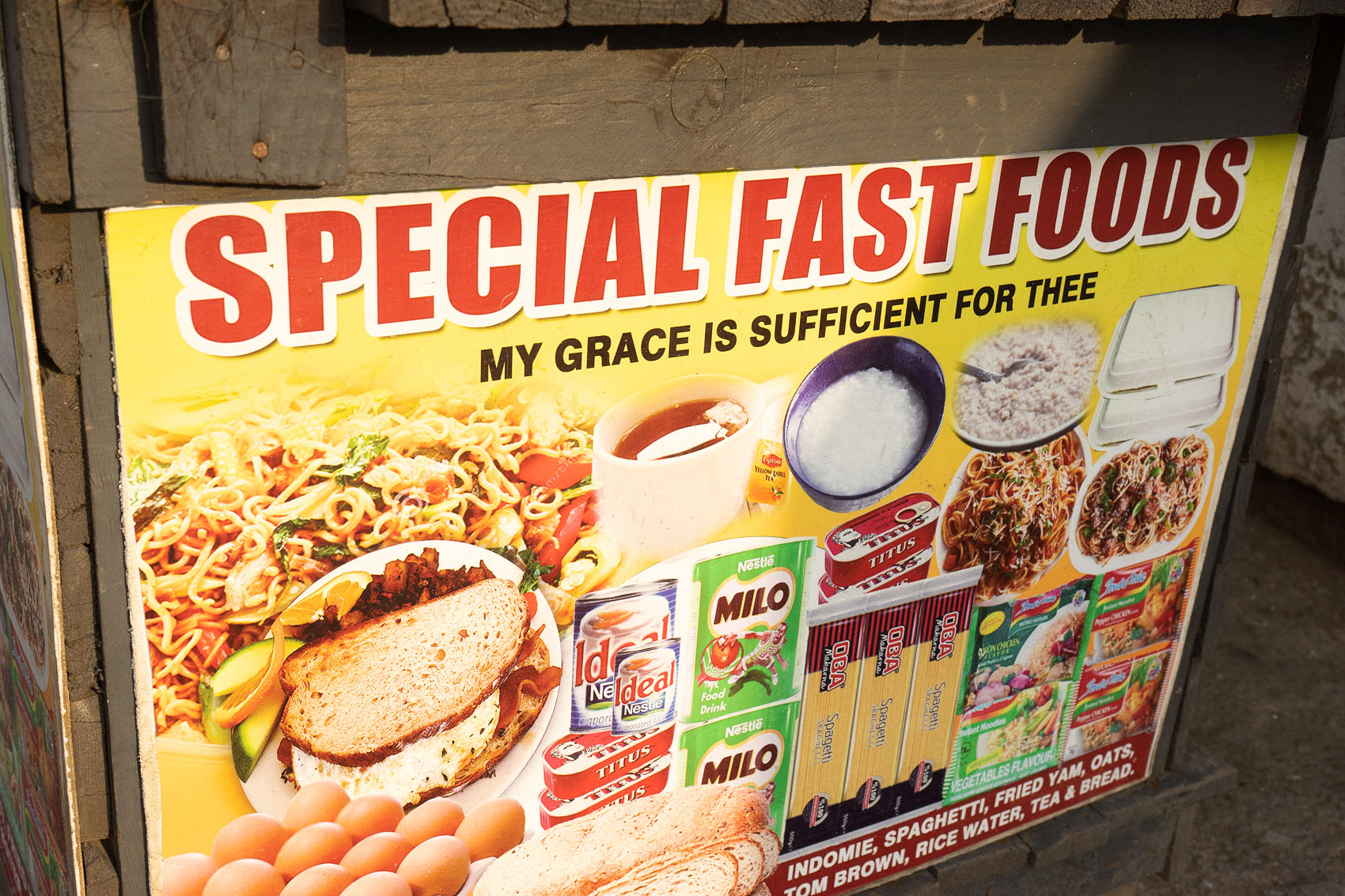 On Sundays, life in Accra comes to a standstill, as almost literally everyone attends church. The traffic, bumper-to-bumper from 7am to 7pm most days, completely vanishes, and the sounds of singing ring out from every corner. There are some beautiful and historic churches in Accra, such as the Holy Trinity Church and Ebenezer Presbyterian Church in Osu, but most people seem to gather for services in random courtyards throughout the city.
In polite conversation, I've gotten used to obscuring my religious beliefs (or lack thereof). People immediately assume that as an American, I'm obviously a nice, pious Christian man, and they would be shocked to hear my true opinions. There's no point in even breeching the topic. So sure. Praise Jesus! And a very blessed day unto you, my friend! Now, if you'll excuse me, there's some numbers at Trust In His Grace Lotto Shop that I'm feeling lucky about.