After a full month in Accra, where we had introduced ourselves to Ghana and life in Africa, we packed up our bags and moved north. Our next destination would be Kumasi, the country's second city and capital of the Ashanti Kingdom, where we were staying for two weeks. From here on out, we'd be a lot more mobile, in an attempt to see as much of Ghana as possible.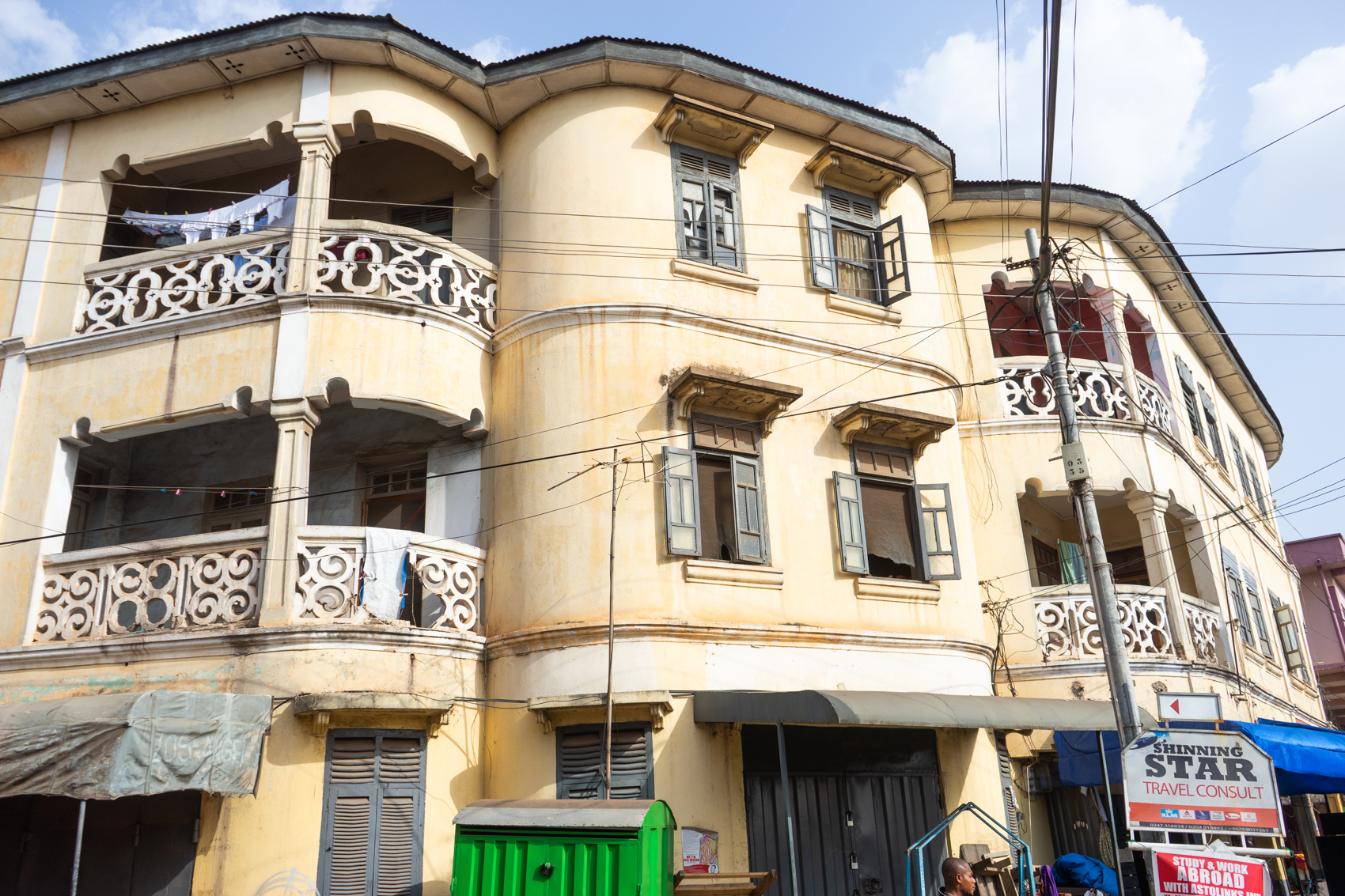 We had considered flying from Accra to Kumasi, but decided on the air conditioned buses offered by the company VVIP. The journey could be completed in three hours, but this would assume that the roads were good. In reality, the trip between Ghana's two main cities took over twice that, and we were exhausted by the time we finally pulled into the station.
The highway between Accra and Kumasi is in unfathomable condition. Along the way, we saw two accidents: one of them fatal and the other involving a spill of thousands of bananas. Almost worse: we'd been a captive audience for two preachers pacing the bus aisle… well, one preacher, and one herbal medicine seller who used the same holy tone. "Praise these fine black seeds! Amen! Let their antioxidants wash over you, yes ma'am, hallelujah!"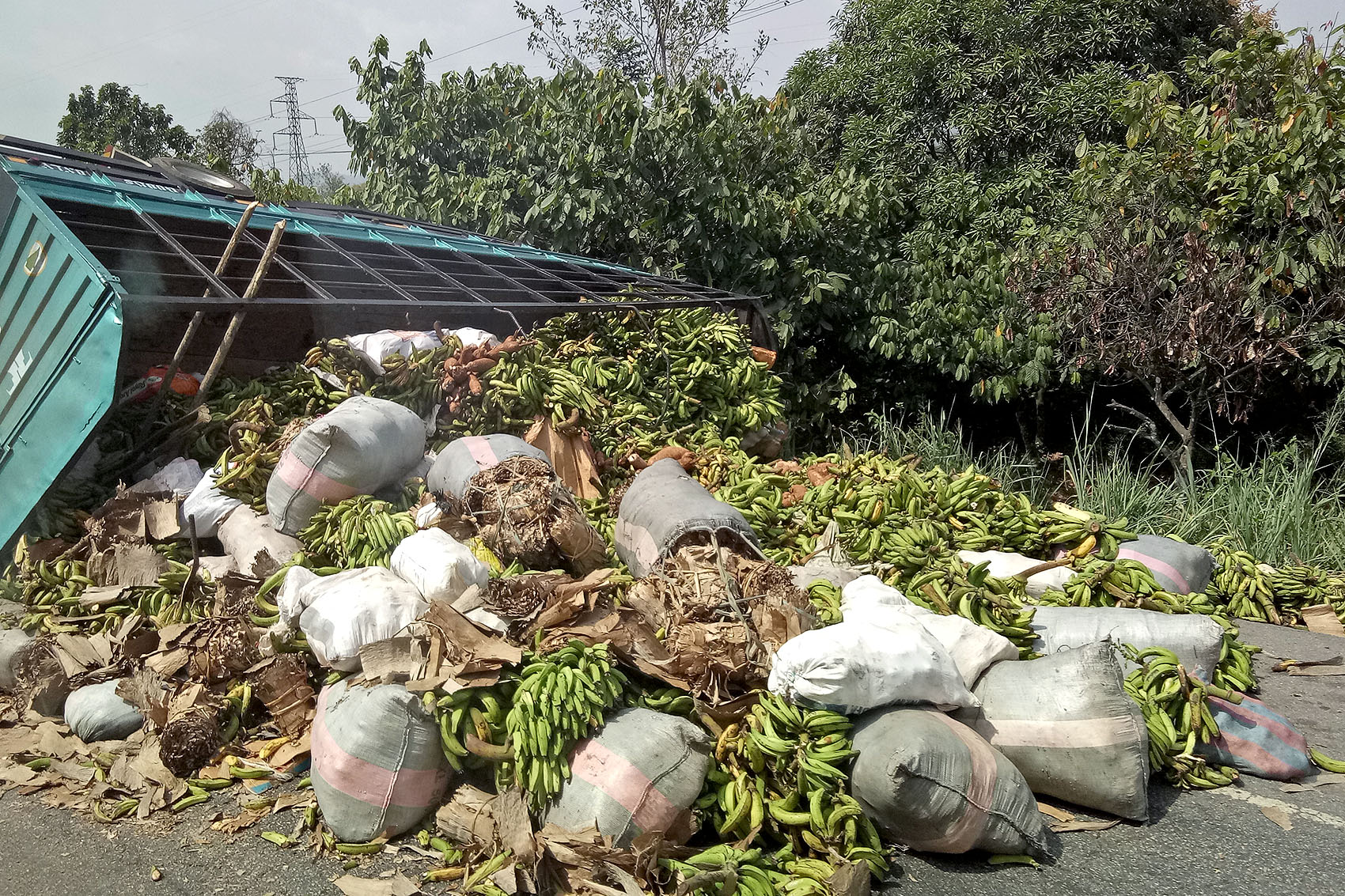 Though the journey was difficult, we arrived with a lot of optimism. Kumasi is also known as the Garden City, and we immediately noticed the change in vegetation from Accra; much greener and more lush. Not that Kumasi is a natural paradise — this is very much a crowded, modern city, with a horrible traffic situation, and nearly as much noise, chaos and pollution as Accra. But there are more trees, so that counts for something.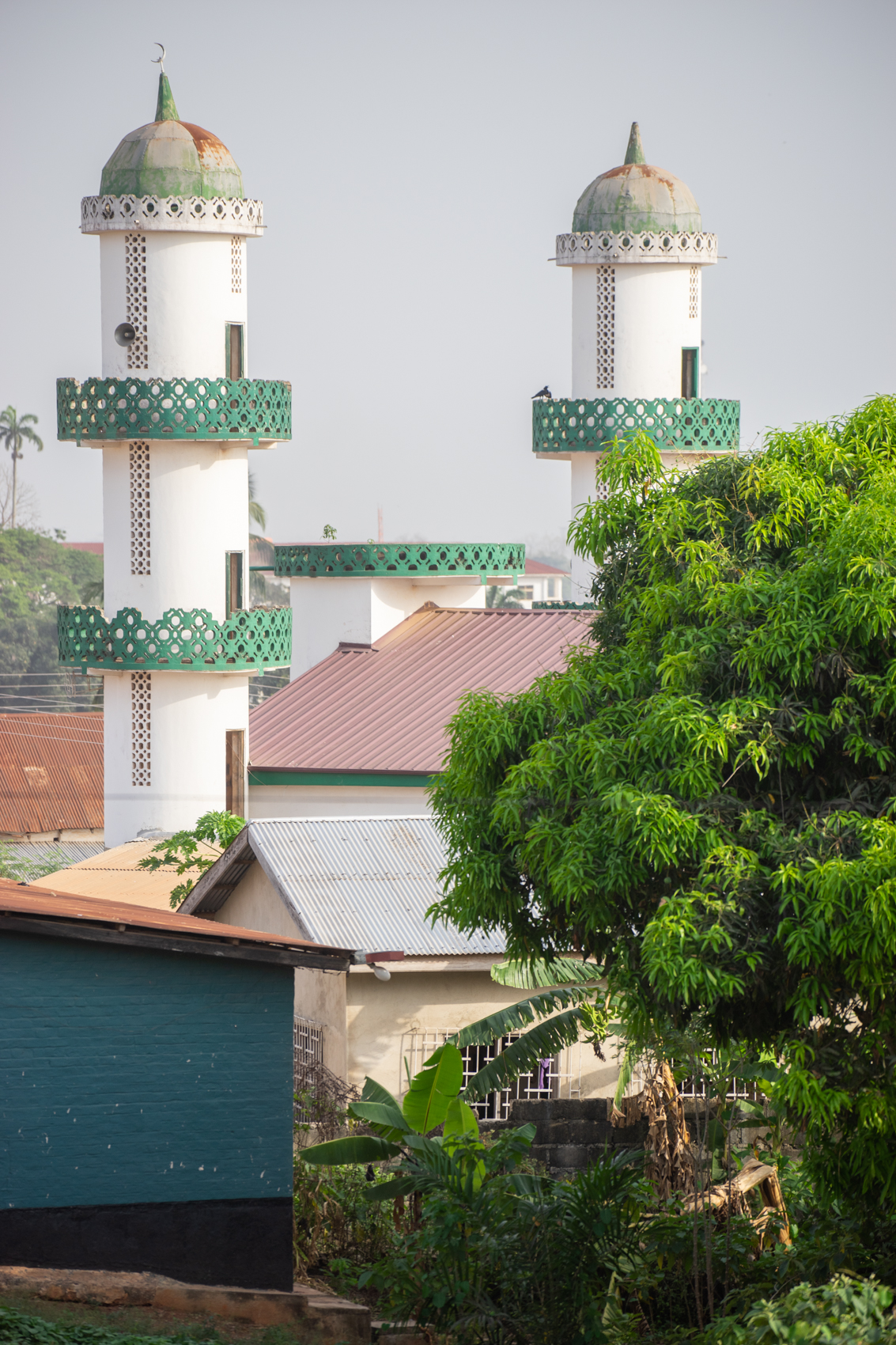 Our base of operations in Kumasi would be the southern neighborhood of Adiebeba, which could easily go by the nickname of Chinatown. A strong population of Chinese live here permanently, having come over years ago as part of their country's mining operations in Ghana. The mining has stopped, but the immigrants have remained, and they've opened a bevy of hotels and restaurants.
Two weeks in Kumasi. Given the city's size and impressive history, it hardly seems like enough. But we'd be spending nearly every day wandering its streets, visiting its sites, and exploring the outlying region. And it would prove to be a fascinating time.