The Jubilee Prempeh II Museum
The day after having visited the site where the foundation of the Ashanti Empire has been immortalized by a sword stuck into the ground, our education continued at the nearby Jubilee Prempeh II Museum. Located within the confines of the Center for National Culture, this museum offers up an excellent overview of the ceremonies, history, and lifestyle of the Ashanti people.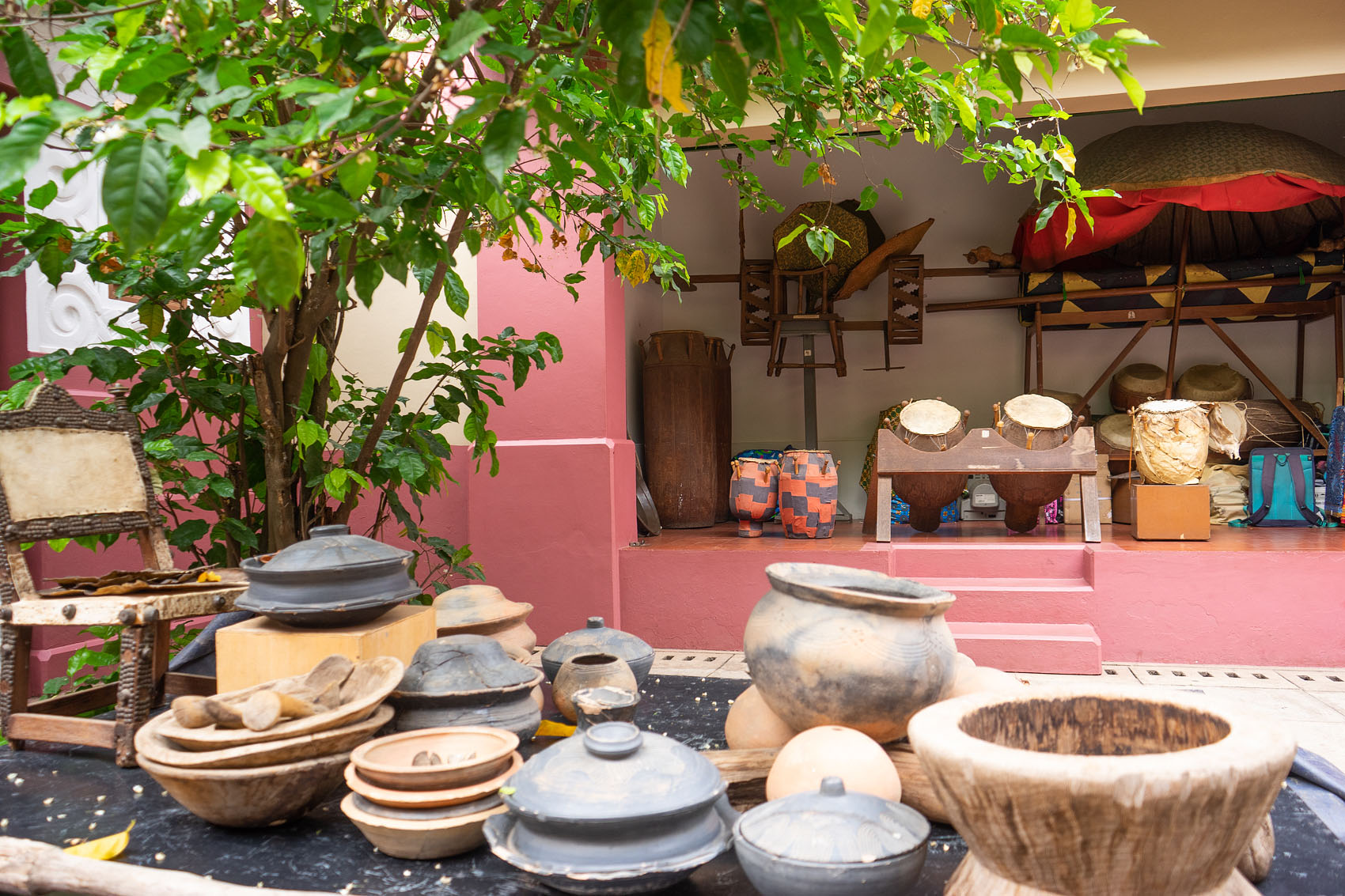 Though this museum isn't large, it will occupy plenty of your time, simply because the objects on display are so fascinating. And for the second day in a row, we lucked out with an excellent guide, who took time to explain all the most important pieces, fully answer our questions, and provide us with plenty of anecdotes.
We learned about the War of the Golden Stool, when the British came to seize the Ashanti's most prized possession. No fools, the Africans knew that the British had never laid eyes upon the stool, so wouldn't be able to tell if presented with a fake. The ruse worked, and today this fake Golden Stool is on display in the museum — it's much tinier than any stool should be, so it makes you wonder exactly how gullible the colonialists were.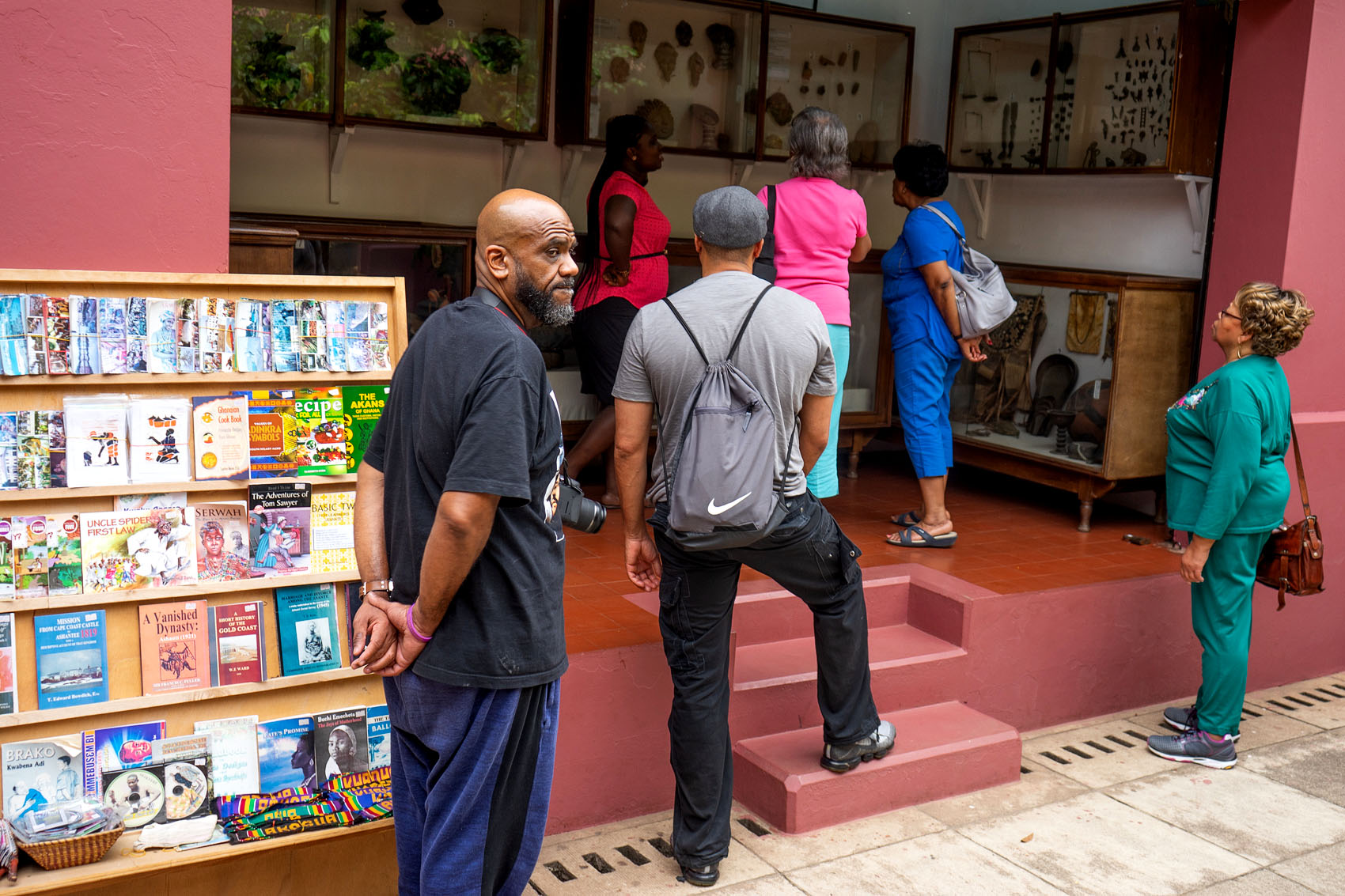 The guide also showed us photographs of all the kings from Prempeh II onwards (no likenesses exist of earlier rulers). Prempeh II was only four years old when the Brits exiled the royal family to the Seychelles. But as an adult, he'd return triumphantly, and assume his rightful place as king of his people. We saw photographs of the unbelievable outfits the Ashanti kings wear, as well as many of their ceremonial items, including swords, staffs and rings.
As mentioned the museum is small and affordable, so I can't imagine a reason not to visit. And the fact that it's found on the gorgeous grounds of the Center for National Culture is a bonus. The tourist office is found here, as well, along with a large number of craft shops. These are notable mainly for the fact that they'll basically leave you alone — we've found similar shops elsewhere in Ghana to be quite pushy.