The days in which Ashanti Kings had any political power are in the past, but they still wield significant cultural influence. In order to learn more about the royal class, we visited the beautiful (and un-African) Manhyia Palace, which served for many years served as their home.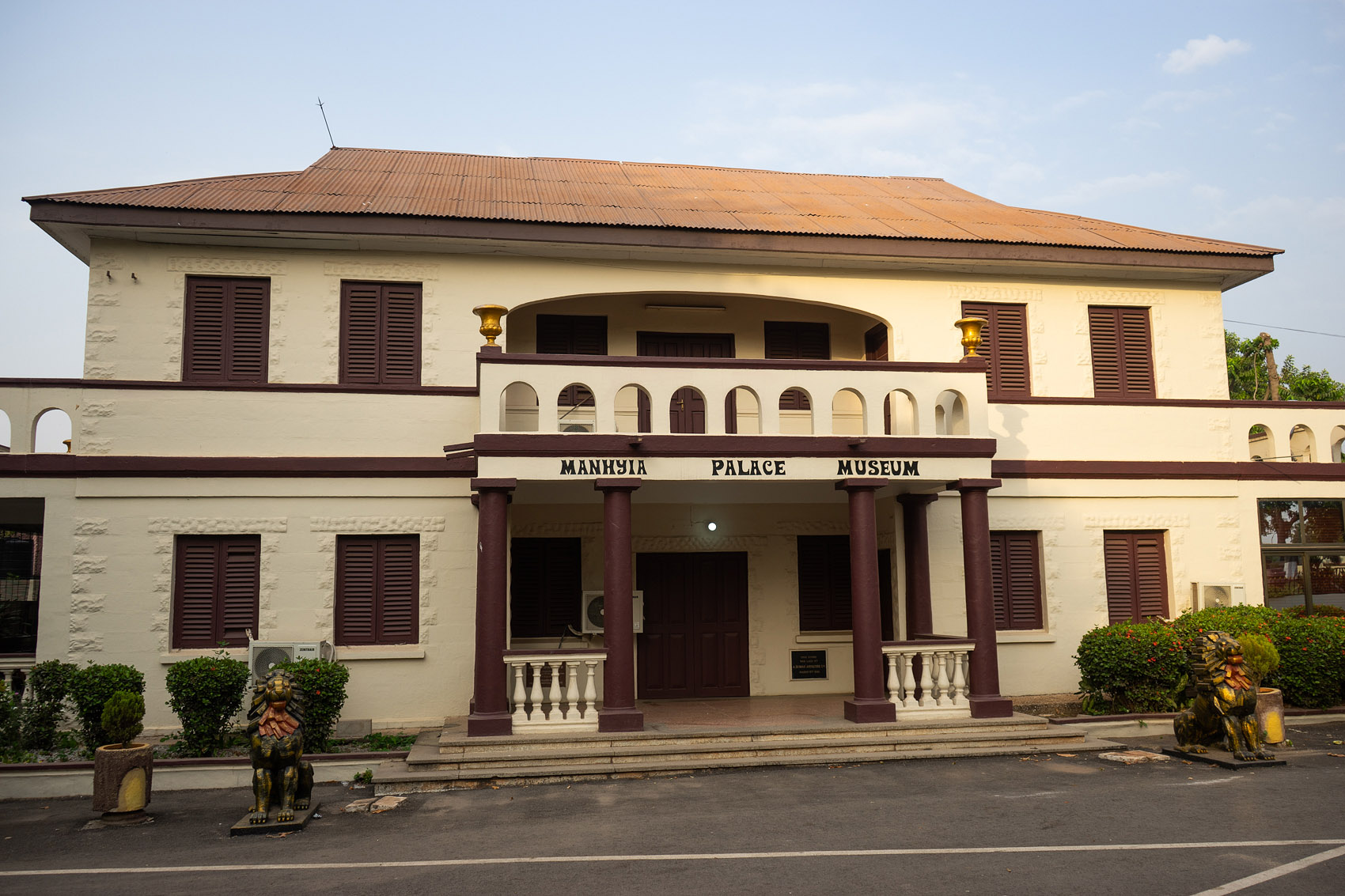 Still riding high on our excellent visits to the Prempeh II Jubilee Museum and the Armed Forces Museum, we waltzed into the palace with very high expectations — expectations which were immediately dashed by a big sign at the entrance: "No Pictures". This is an incredibly frustrating situation for travel bloggers, and the first time in Ghana we've been unable to at least purchase photo permission. And it's also a bone-headed policy from the museum's perspective. We live in an age of visual media and sharing, and there's a whole generation of people out there who won't even acknowledge the existence of something they can't see pictures of.
So we were annoyed before even starting our tour. And to be honest, the palace simply wasn't as good as any of the other sites we'd visited while in Kumasi. That's partly because it was the same history we'd already heard a couple times. The same stories, even the same photographs on the walls. If you've already been to the more engaging and affordable Prempeh II Museum, there's little reason to come here, unless you want to see the interior of a British-built palace from 1925. See it, and then immediately forget about it, because — you know — no pictures.
It's not terrible though, and I don't want to give that impression. The palace is definitely interesting, and it's not as though we were bored during the tour. Also, the grounds are lovely. These, we could photograph, though we weren't allowed to explore them at leisure. In the end, however, this clearly European royal residence wasn't able to capture our imagination, the way the rest of Kumasi's sites had.