After one month in Accra and two weeks in Kumasi, our "easy" time in Ghana had come to an end. From here on out, we wouldn't stay in any place for more than a week. Ghana might be small by African standards, but it's still a substantial country, and we had a lot of ground to cover if we wanted to see it all! So we made our way to the north — first stop, Tamale: the largest city in this half of the country, and a major transportation hub.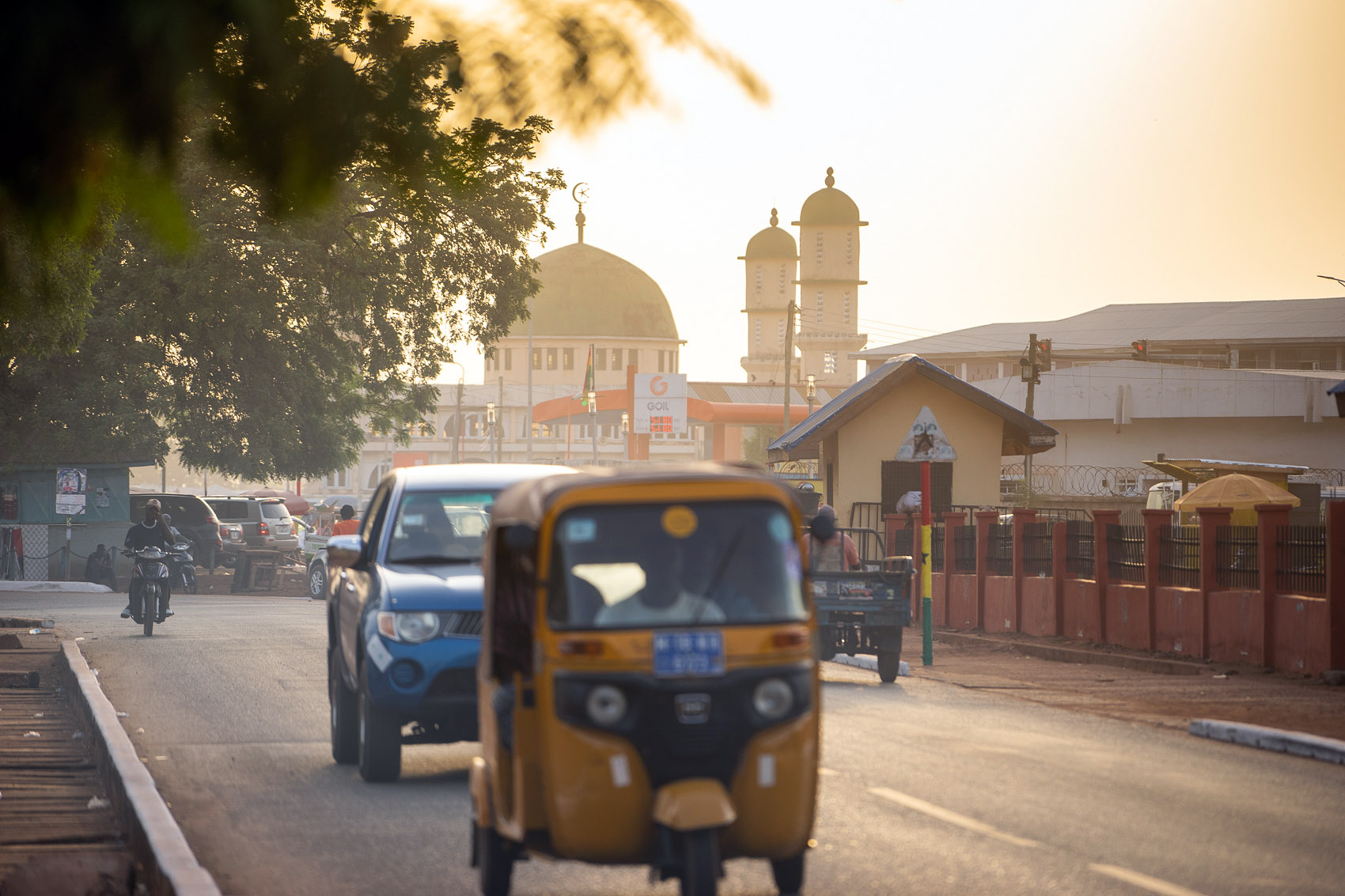 Before going north, we had to go south. After enduring the hellish six-hour bus ride between Accra and Kumasi, we were in no rush to embark upon the even longer journey to Tamale. So we flew, even though this meant a connection all the way back in Accra. The flights with African World Airlines were great; considerably safer and more comfortable than a bus journey would have been. It was money well spent.
Tamale is technically the fourth-largest city in Ghana, although it's really considered the country's "third" city, after Accra and Kumasi. (The upstart, Takoradi, is more a boom-town based on recently-discovered offshore oil deposits.) And it is wildly different than its big brothers. In fact, upon leaving the airport, we felt as though we were in a totally separate country. The landscape was flat and red. The climate was much drier and hotter. And the people were distinct — in their clothes, culture, religion and even physiognomy (they're noticeably taller here). And… are these bike lanes? We couldn't believe it, but yes, Tamale has an impressive network of bike lanes. They're used mostly by motorcycles, but still!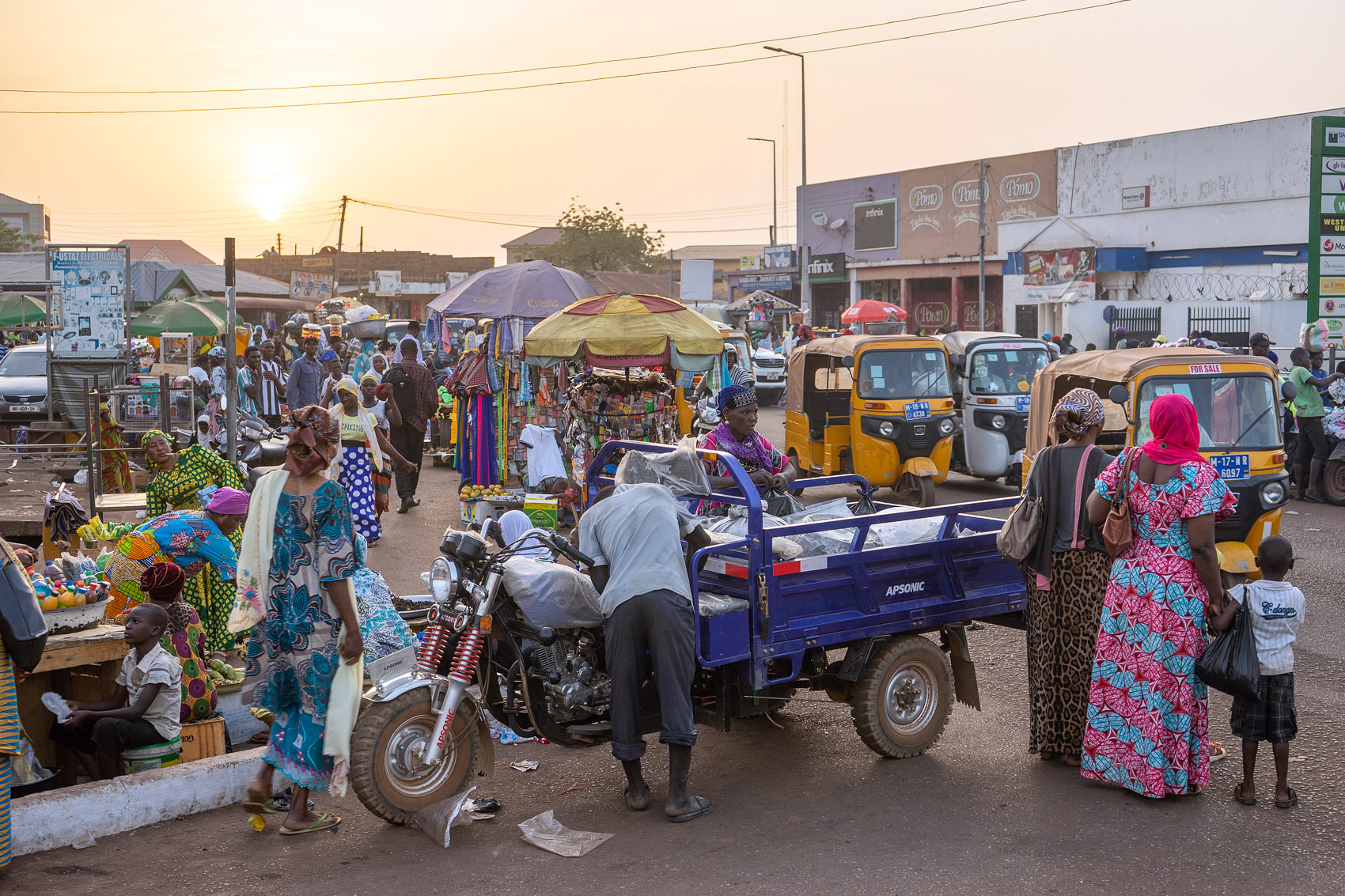 A taxi brought us to our hotel, and we spent our first afternoon wandering around downtown Tamale, discovering with some despondency that there might not be much to see in the city. We saw the central market, walked past a couple mosques and the cultural center. And then… that was it. We got a drink at the popular Ridge Bar, which offers the best rooftop hangout in the city, and fretted about how we'd fill an entire week here.
Turns out, we didn't have to worry. Although Tamale is lacking in classic tourism sights, like museums or historic structures, there is more than enough to keep you busy, if you're willing to try a bit harder. We had a fantastic time in the city, visiting outlying towns, watching handicrafts be made, encountering a surprise celebration, and more. We hadn't been sure what to expect, but Tamale would prove capable of providing us a highly entertaining week…