Drumming and Dancing in Tamale's Culture Center
One otherwise lazy afternoon, we were walking from our hotel toward the center of Tamale, when we heard the sounds of drumming. The last time we'd heard distant drumming, it was right before encountering a terrifying parade to welcome the new Dakpema. But this drumming sounded somehow friendlier, so we followed our ears to the Center for National Culture, where we found a troupe of dancers in the midst of practice.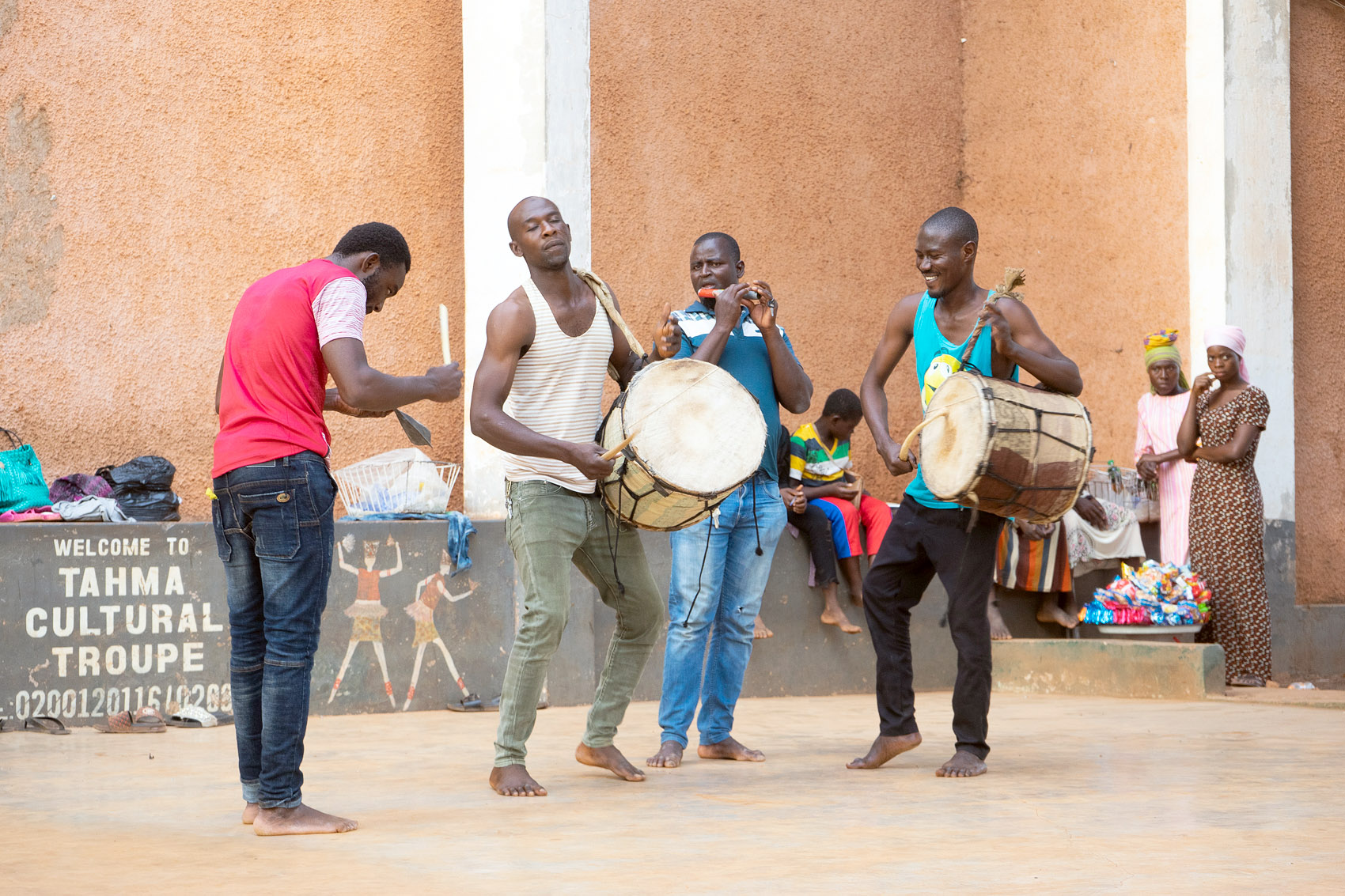 We've mentioned before that, while Tamale might be lacking for traditional sights, it definitely rewards those tourists who keep their eyes and ears open. Although a random dance practice wasn't something we'd normally seek out, encountering it by chance was cool. We grabbed seats on the ground, and watched for awhile.
West African dance is a style which has caught on around the world, and it's not difficult to see why. This is obviously a joyful way to move, and it was great fun to watch the guys and girls stomp about the yard, booty-bump, and get down. We were half-tempted to join in, but nobody was exactly extending the invitation. And that's just as well. There are plenty of white dudes who have innate rhythm, but Jürgen and I aren't among them.