The Zaina Lodge in Mole National Park
Within the confines of the Mole National Park, visitors have two options for accommodation: the Mole Motel or the Zaina Lodge. The names probably indicate where each falls on the "luxury" spectrum. But you probably wouldn't believe just how beautiful the Zaina Lodge is, until you step onto its grounds.
When we were invited to stay at the Zaina for a night, we immediately said "yes". This place is not cheap, and would normally be so far outside our budget, we'd never even consider it. But our weekday visit apparently worked well with their schedule, and so we showed up at the lodge on a Wednesday morning, ready for some five-star pampering. Zaina met all of our expectations, easily. This place is unbelievable.
Billed as the first luxury safari lodge in West Africa, the Zaina makes a stunning first impression, as you're welcomed into its gorgeous wooden lodge. This is the kind of place where every detail has been carefully considered and perfectly executed… from the furniture, to the orientation, to the chandeliers, to the artwork. It's beautiful, and you might want to spend your entire visit to the Mole National Park, just hanging out at Zaina's bar, or at the infinity pool, which overlooks a watering hole frequented by elephants, antelopes and baboons.
But just wait till you get to your room! Zaina boasts 25 individual tent-style chalets, which perfectly tiptoe the line between rustic and luxurious. Yes, it's a tent, but you've never been inside a tent like this — with air-conditioning, incredible showers, a super-cozy bed, and even televisions. I can't imagine that, being in the Mole Park, anyone actually turns on the TV, but it's there all the same.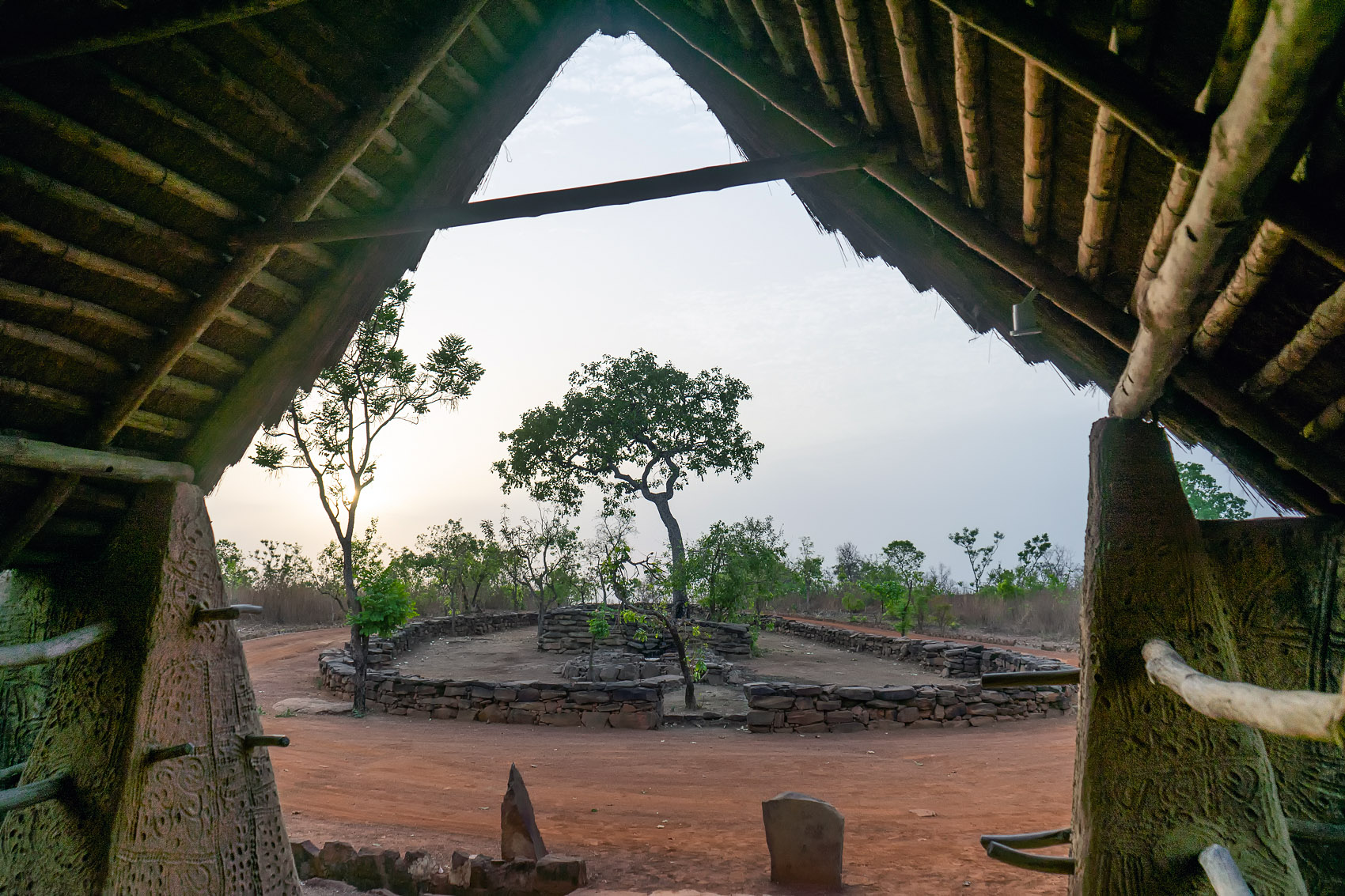 After seeing our room, I started to feel a sense of panic. We had a jeep safari lined up, but all I wanted to do was hang out on the verandah of our tent, which overlooked a second watering hole, where a young elephant was bathing right at this very minute. Or no, I wanted to go swim in the pool and drink cocktails all day. No, actually I was really excited about this jeep safari, what am I talking about? One day in Zaina, and I found myself scheming ways to hack the laws of time and space so that 24 hours might be stretched to 70 or 80.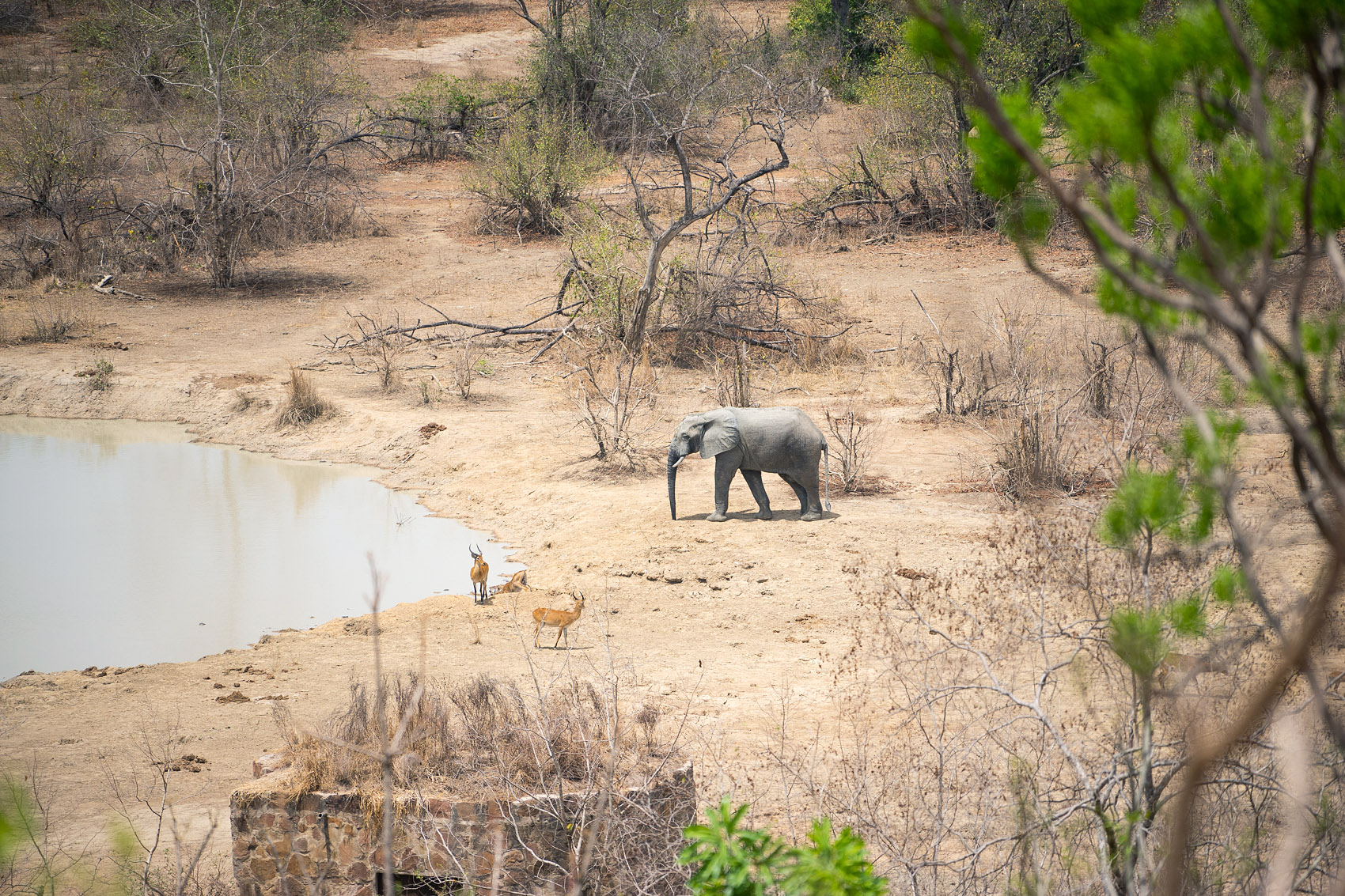 Not only is Zaina beautiful, but it's also wonderfully dedicated to the environment. Water is served in individual glass bottles, which you keep throughout your stay, and can have refilled at the bar. Cocktails come with paper, instead of plastic, straws; indeed, you'll have a hard time finding plastic anywhere on the premises. And the food? By this point, you'd probably expect me to report that the food is perfect, incredible, mouth-watering, etc… and you'd be right. Zaina Lodge never once drops the ball. By the end of our night here, I almost wanted to find some mistake, just to make sure I wasn't going soft.
And actually, while Zaina is expensive by "normal hotel" standards, it's not at all shocking in terms of "safari hotels". In fact, among luxury safari hotels in Africa, it's surely on the low end of the scale. If you're thinking about booking some time here, just check out our pictures; I can't imagine a more comfortable place to stay, while in the jungle.