After finishing up in Elmina, we headed up the coast a few minutes, to the nearby former colonial stronghold of Cape Coast. Before the ascendence of Accra, this was the most important city in Britain's Gold Cost colony, although today the grandeur has largely faded. There are a couple major sights within town (the castle and Fort William), but Cape Coast failed to win us over.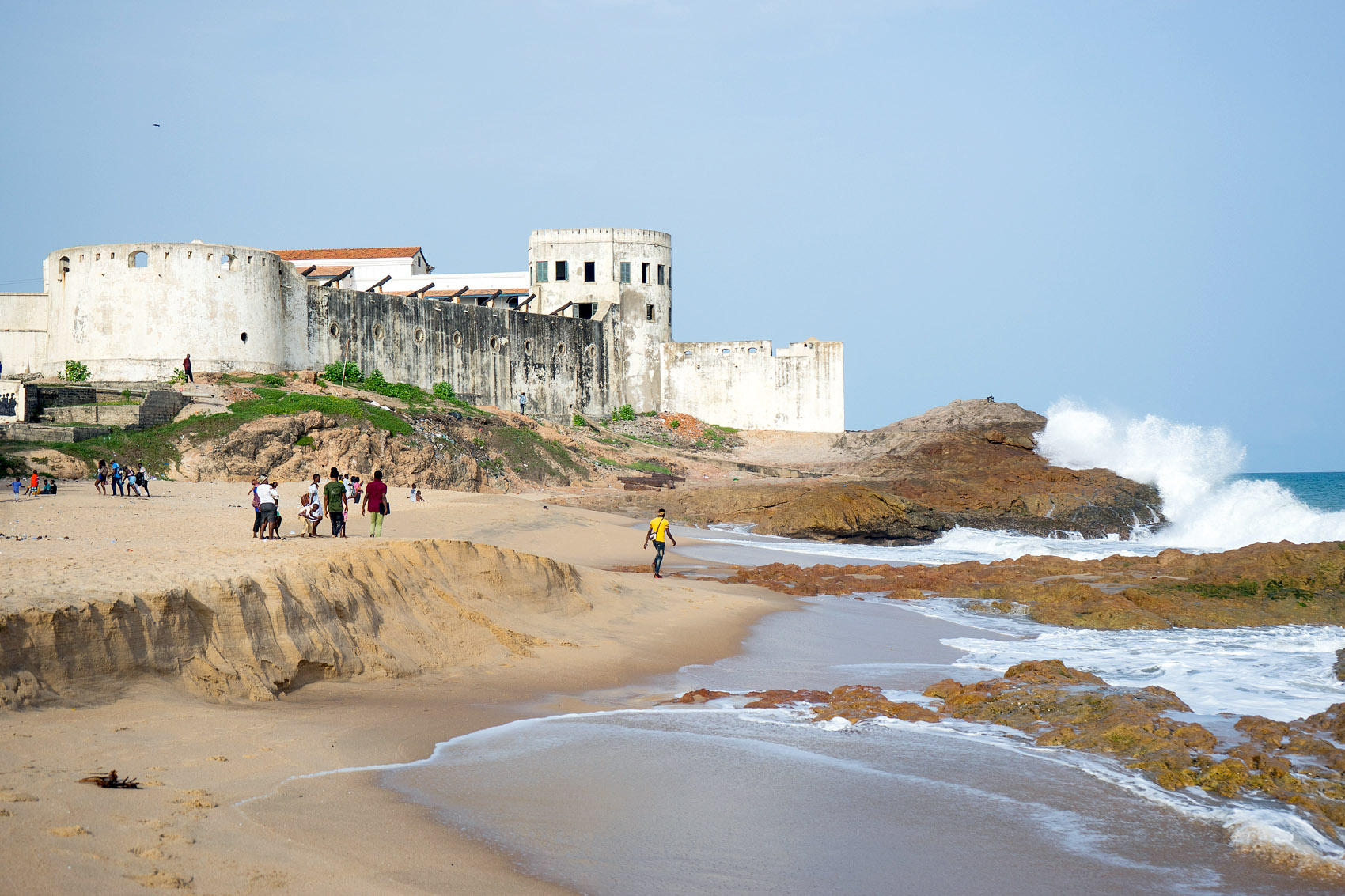 Apart from the castle, todays' Cape Coast is basically another Ghanaian town like others we had seen. But more aggressive. We saw a couple fights while walking around the streets (picking up a stone seems to be the Ghanaian way to signal "it's about to go down"), and were regularly harassed by unfriendly beggars who transitioned without warning from pitiful to angry. And there were a curious number of foreign volunteers here, all of them packed into the same Western-oriented cafes, sipping moringa juice and one-upping each other with stories. We were ready to leave after our first hour of exploration.
Maybe it was us. Cape Coast was the last stop on our lengthy, counterclockwise tour of Ghana. Once we finished our week here, we were returning to Accra for our final days in the country… and we couldn't wait. Travel is exhausting, and that's especially true in a country like Ghana, and it's extra-especially true when you're in your early 40s as opposed to your early 20s. We had seen a lot of amazing things, but what I wanted to next lay eyes on was a bed. A big, comfy bed, where I could sleep for 124 uninterrupted hours.
Well, when it comes to big beds, Cape Coast actually had us covered! We checked into the fantastic Kokodo Guest House, just outside of the city center, and could not stop laughing when the girl showed us the room. Inside, was a bed that was three full meters across, and could have easily slept a family of eight. I'm sure that's exactly what it was for.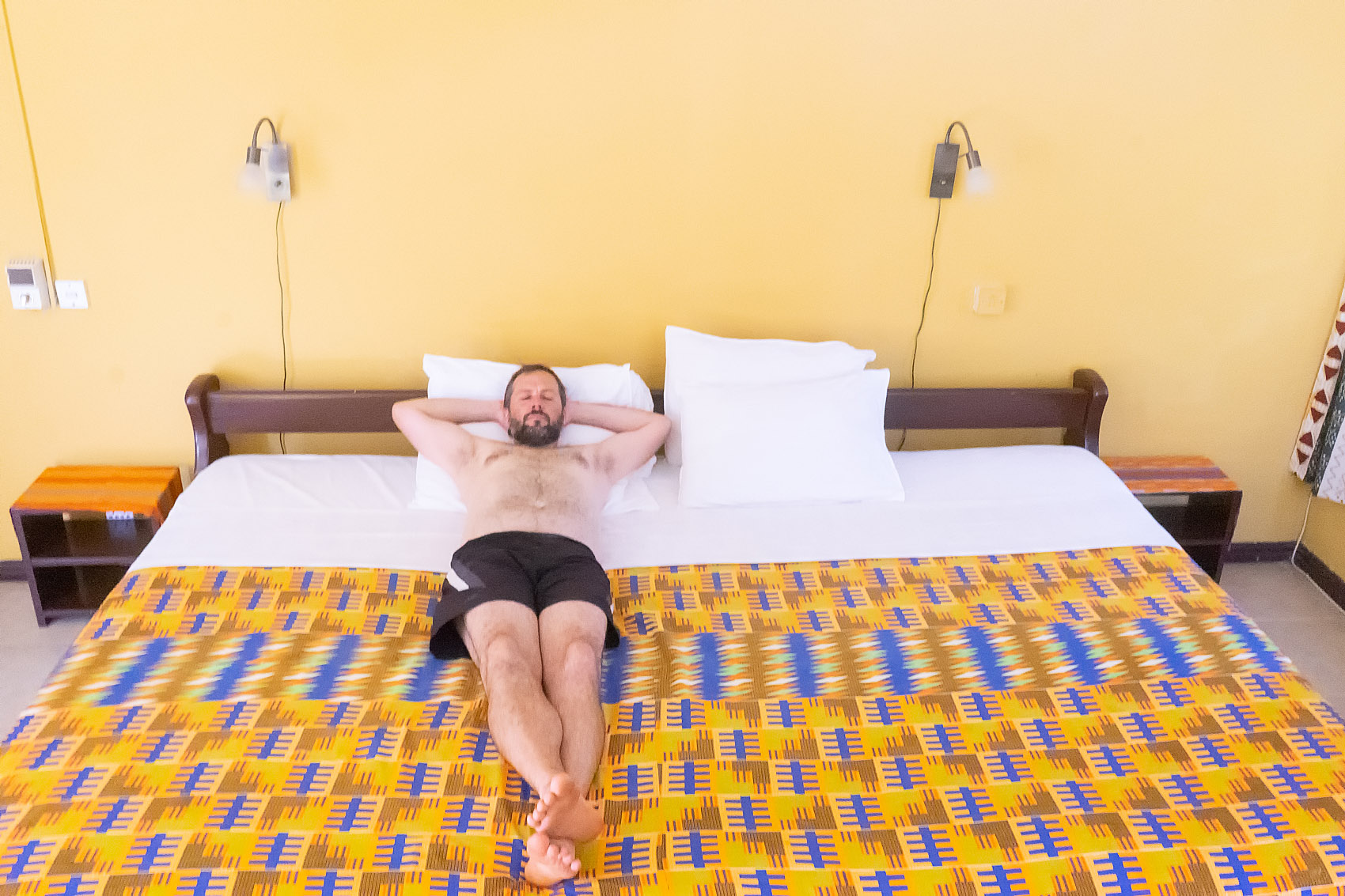 But as cozy as the bed was, we weren't in Cape Coast to sleep. We had picked out a few things to see within the city, and a few things around the outskirts, including the Kakum National Park and a curious stingless bee center. So we reluctantly rolled off the mattress, and grabbed a taxi into town.