One of the coolest souvenirs you can pick up in Ghana are hand-made glass beads. You can find them in villages around the country, but the center of production is Koforidua. We weren't able to make it to this town's apparently incredible New Juaben Bead Market, which takes place every day except Sunday, but we did find a small factory near Kpong.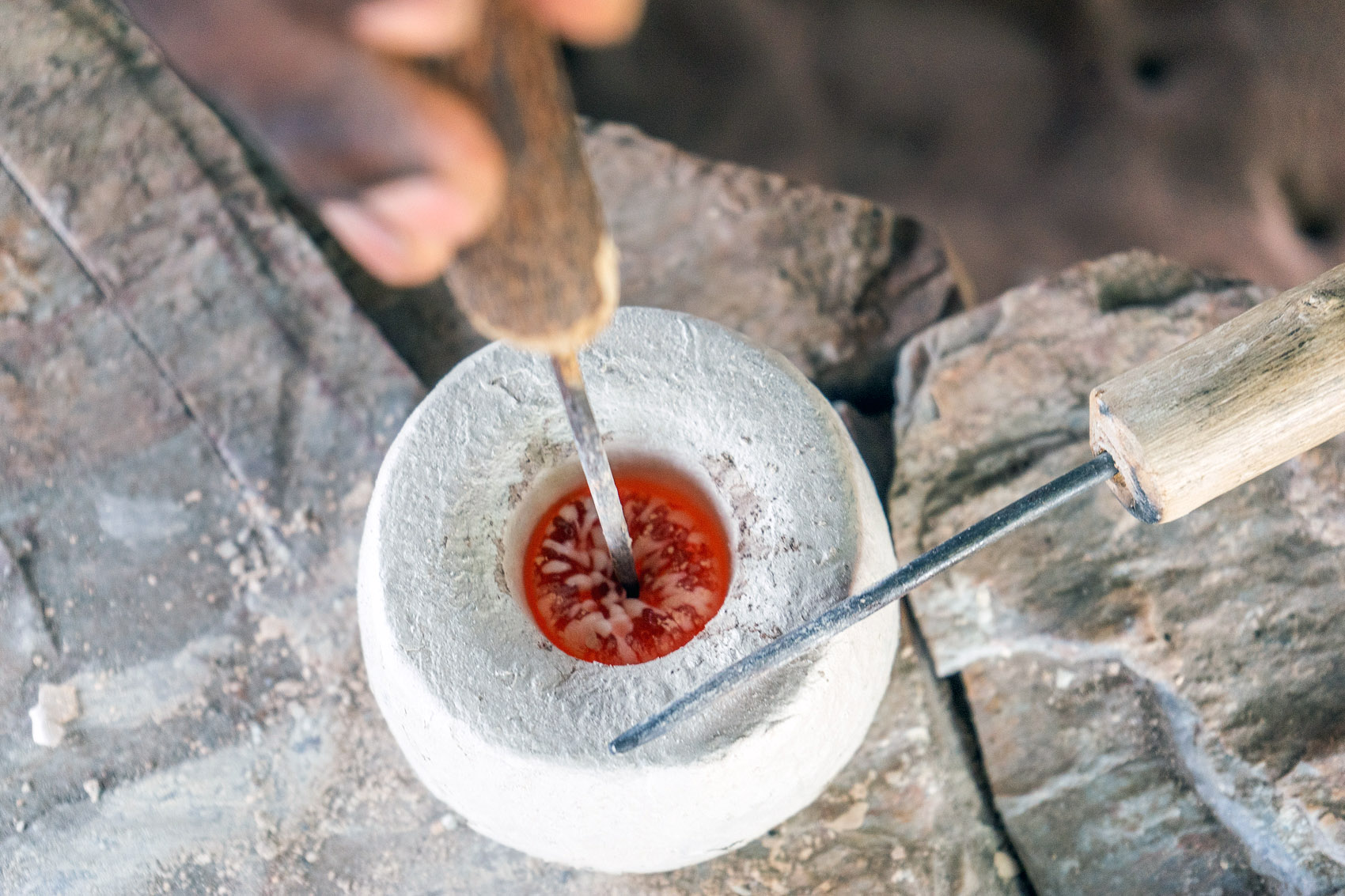 We pulled up to the gates of Cedi Glass Beads directly after arriving at the Volta Region from Accra. It had been an easy, quick journey, leaving us with plenty of energy… and we immediately realized that we'd need it, after being welcomed by the shop's enthusiastic owner. He wasted no time, jumping straight into a lengthy exposition on the craft of bead-making, then marched us straight over to the ovens.
It was very cool. This factory has been in the Cedi family for hundreds of years. You might have already recognized that "Cedi" is also the name of Ghana's currency, so we had assumed it was like a store calling itself "Dollar General". But this guy's actual last name was the equivalent of "Dollar". Which is pretty cool.
We were taken through the whole process, starting with the recycled beer bottles and other discarded glass which are ground down into fine powder. He demonstrated how this powder is placed into fireproof molds and carefully decorated with patterns. This was the most skillful part of the process — shoving things into an oven is no problem, but there's no way we would have been able to create such intricate and colorful designs.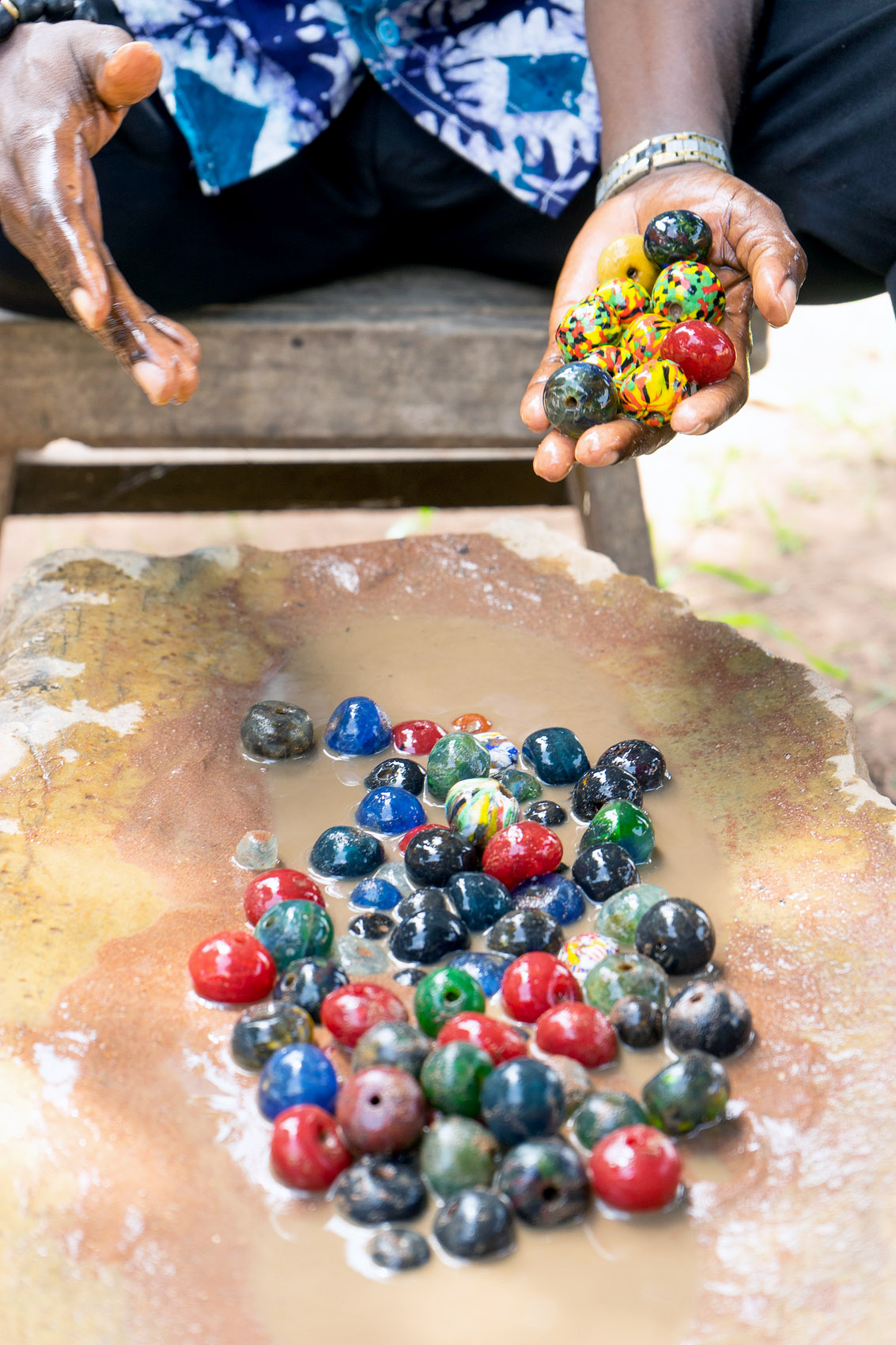 After firing, he has to work quickly with assistants to pull the melted glass from the oven, pierce it with a stick, and spin it around the mold until achieving a spherical form — both forming and polishing it, as well as creating the narrow hole through which string can later be threaded.
Once the tour had finished, he allowed us time to watch the factory's employees work, and then took us into the shop. At this point so near the end of our stay in Ghana, we had basically finished souvenir-shopping, but were unable to resist buying these beautiful glass beads for our families. The prices are incredible, and it's very unlikely you'd be able to leave without at least one purchase.