La Beach is Accra's main spot for fun in the sun. We visited on a Sunday afternoon, when the beach is at its busiest, and discovered a scene of such surreal energy, that we couldn't help but have a blast. Come and tour La Beach with us! It's gonna be a party.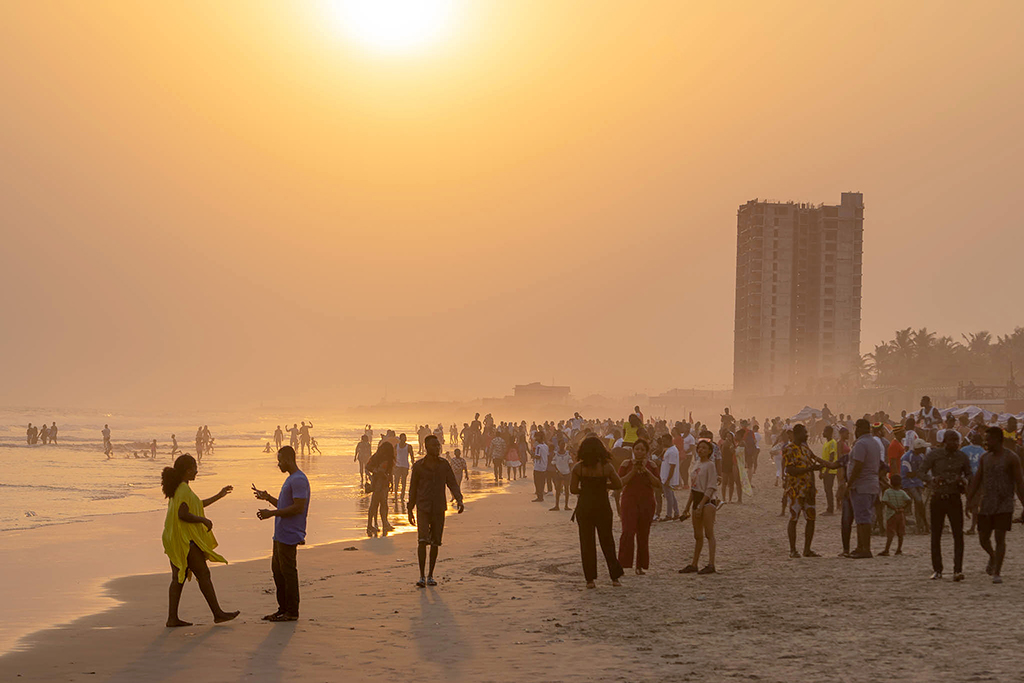 The official name is Labadi Beach, and before you get the idea that we think this is the best beach ever, we should set the record straight. From an objective point of view, this beach is well below average, at best. It's dirty, petty theft is reportedly high, there's an entrance fee, and a never-ending parade of hawkers. If you're hoping for a sunny African paradise where you can relax with a fancy cocktail, and tiptoe into clear blue water, look elsewhere.
But if you show up with the right attitude, you're almost definitely going to enjoy La Beach. Like, there: look over the shoulder of that guy trying to sell you a wooden elephant… do you see that horse? The one with the pretty ribbon? With that unbelievable Instagram Princess riding on it, all dressed in red?! She's fabulous and she knows it, and her selfies are going to prove it to the world. She's riding a horse in the sand, holding her wide-brimmed hat so that it doesn't fly away, and we are living her fantasy. Any direction in which you look at La Beach, you're going to see something just as wonderful.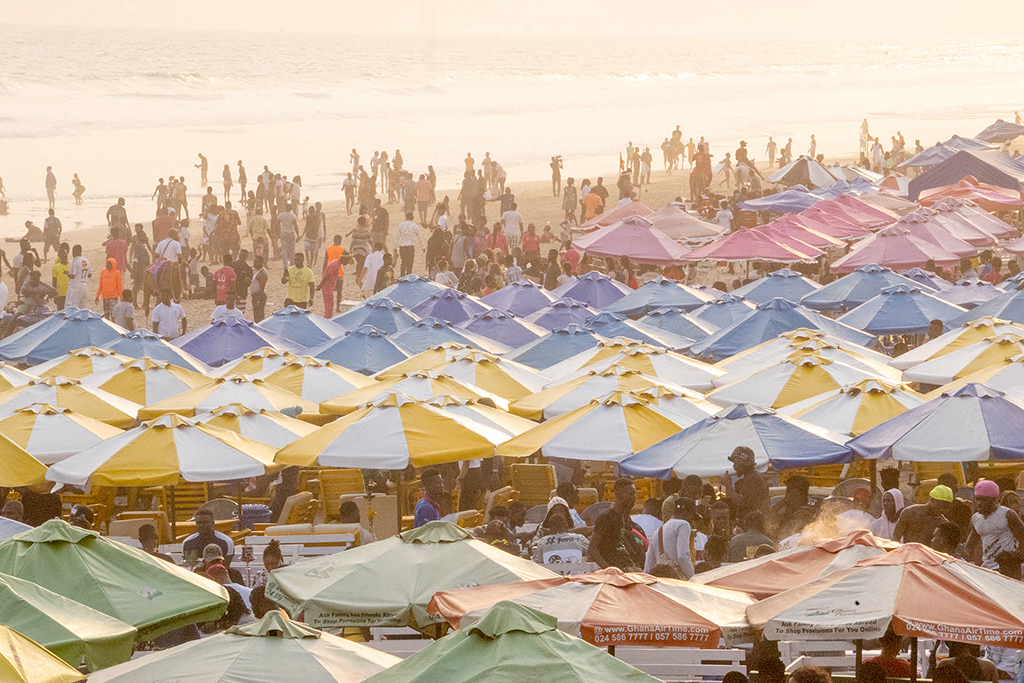 Along with the horses, there are quads blazing up and down the sand, young guys organizing foot races, ladies offering massages, huge waves, and a sandy mist which obscures the sun, bathing everything in a strange, beautiful light. A lot of people are swimming, but they're all clumped in one little area of this very wide beach — because that's where the solitary life guard is? I don't know, and I don't have time to think about it. The music is thumping at unbelievable volumes from the ceaseless lineup of bars, and suddenly there's this woman standing right in front of us, with her butt jutting out provocatively. Uhh… is she a prostitute? If so, then this guy who has suddenly appeared to discuss her beauty along with terms and conditions, is definitely her pimp. Man, La Beach is the best!
Truth be told, I'm not sure we really "loved" La Beach. We had a blast, but that might be because we happened to be celebrating Jürgen's birthday, and were up for a party. Or maybe because it was such a totally different scene from what we're used to. Let's not forget, this was still Week #1 in Africa, and we were very much in our honeymoon phase. Maybe after some time, horses on the beach will seem commonplace, and La Beach will lose its charm. But right now? Give us more. Just keep it coming.