Senya Beraku and the Fort of Good Hope
We spent the morning swimming and relaxing, after a great night at Tills Beach Resort in Gomoa Fetteh, we found a shared taxi to nearby Senya Beraku. This town is home to the Fort of Good Hope, which was built in the 1660s by the Dutch, and boasts a stunning view over the Atlantic.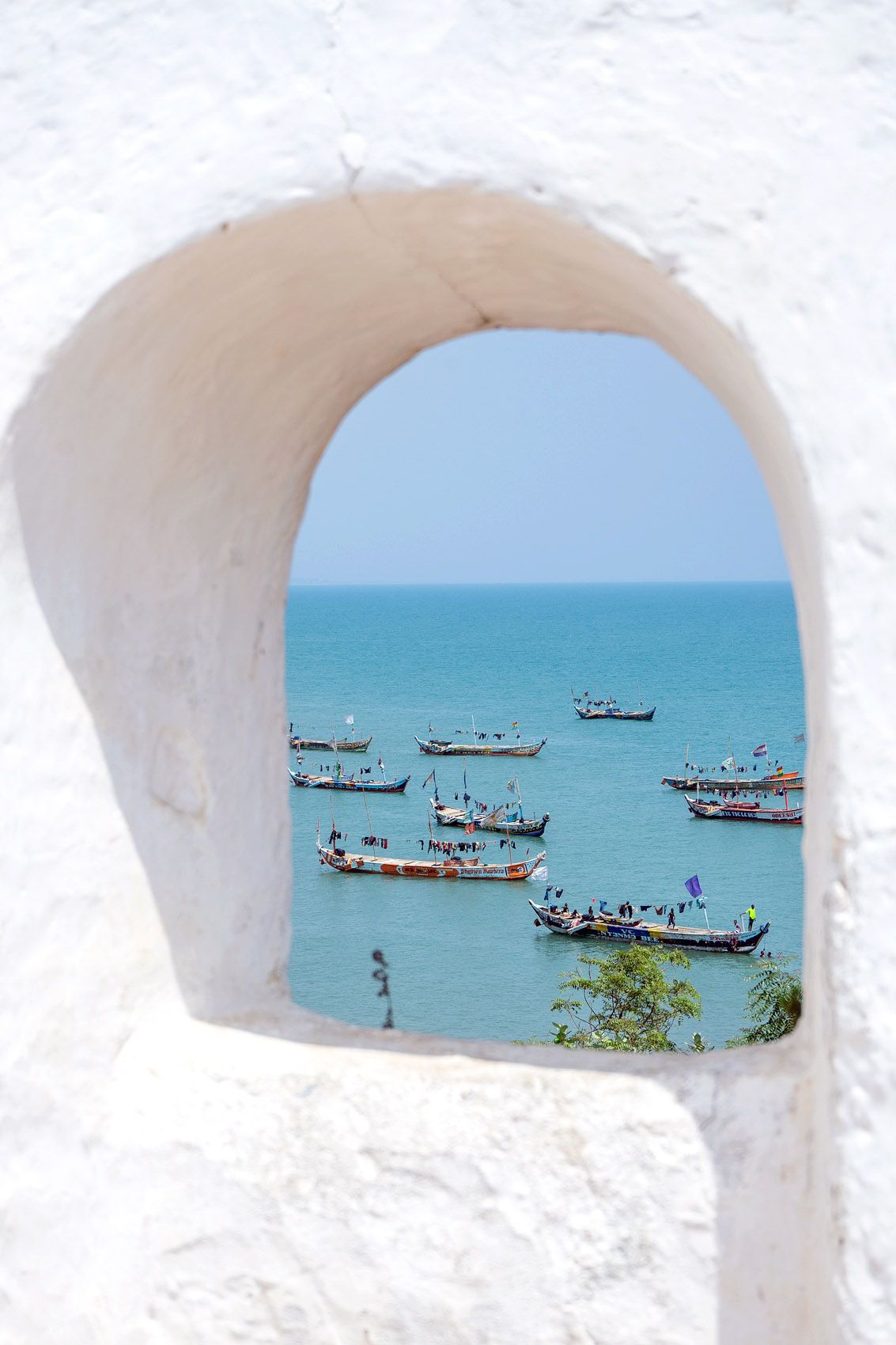 In mockery of its lofty name, the Fort of "Good Hope" was primarily used as a place to house and sell slaves. The Dutch had originally envisioned it as a base from which to trade gold, but that wasn't as lucrative as trading humans. The fort was expanded a few times throughout the following decades, to add space for yet more slaves, and eventually sold to the British in 1868.
Today, the fort is open to the public, and even serves as an ultra-budget lodging option in Senya Beraku. If interested, you'd have to arrange it in person, since there's no reception in this hotel… or phone. It'd be an adventure, for sure, but how many times are you going to get the chance to sleep in a colonial-era African fort?
Plus, the views were beautiful. We didn't stay the night, but enjoyed our time here, taking a long rest in the shade where we chatted with a local escaping the heat. Just outside the fort is an old, dilapidated helicopter, without any explanation of how it got there, or where it was from. We tried to ask around, but everyone just shrugged.
We walked back to the taxi stand slowly, taking the chance to see a little of Senya Beraku. There are no "sights" other than the fort, but we had fun. For someone accustomed to Africa, scenes of life in a Ghanaian village might be commonplace, but for us, even absolute normality is wonderful and bizarre. We didn't linger too long in town, though, and were soon on a trotro, rumbling back toward Accra.