The Kwame Nkrumah Memorial
The influence and legacy of Dr. Kwame Nkrumah extends far beyond the borders of just his country. Not only was he the founding father of Ghana and its first president, but he was also a leader of the movement that brought about an end to the colonial era in Africa. We visited his burial place in central Accra, and learned about his life in the small but fascinating museum found within the same complex.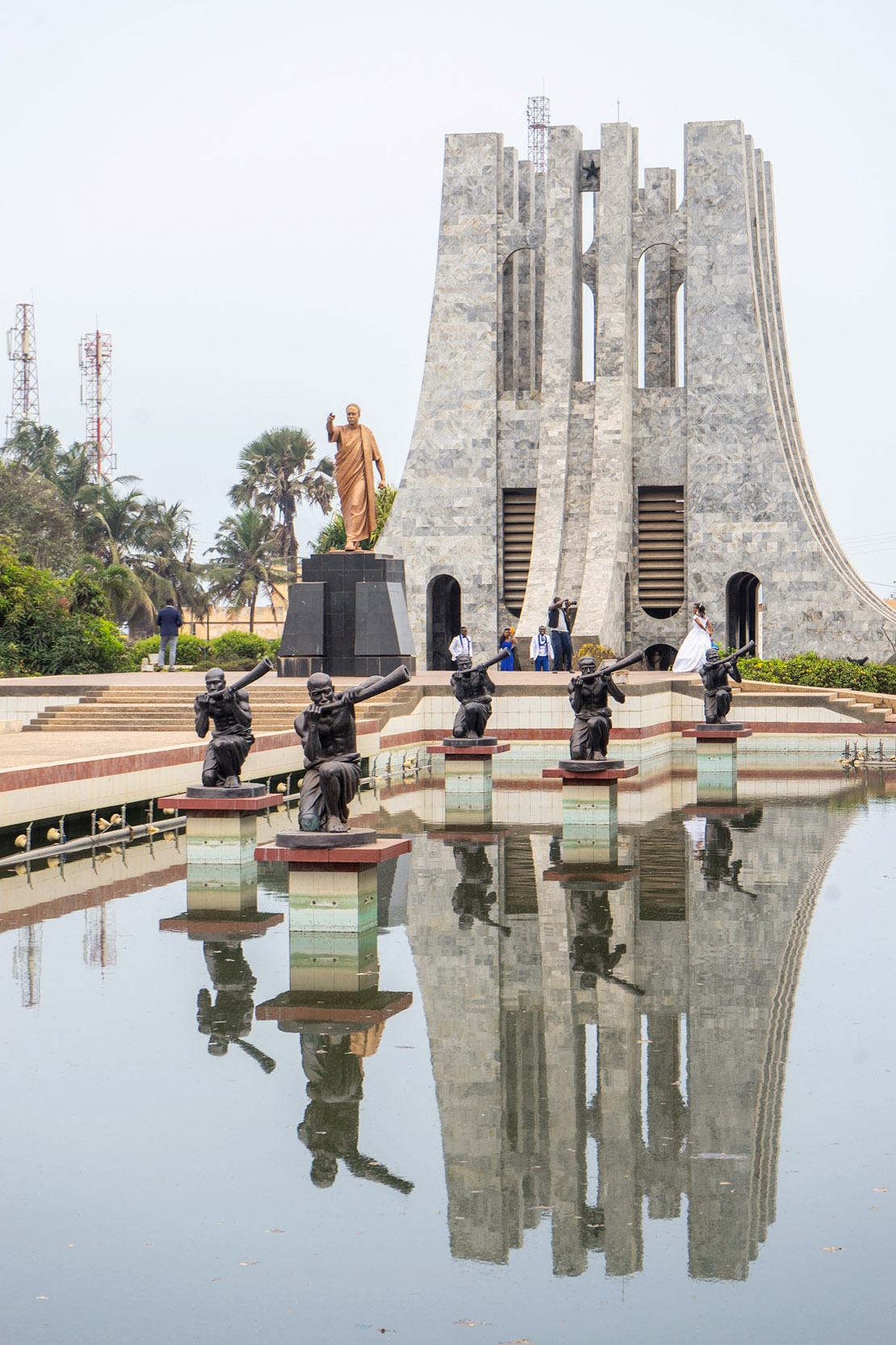 Dr. Kwame Nkrumah was born in 1909 to a poor family in Nkroful, a small village in what was still at that time a British colony known as the Gold Coast. Despite his humble background, Nkrumah proved to be an excellent student, and was already helping teach classes at just 16 years of age. He left the Gold Coast to study both at Philadelphia's Lincoln University, and London. As his academic career progressed, he became more involved in politics, and was an early leader of the Pan-African movement, which fought for the end of colonialism in Africa.
When Nkrumah returned, it didn't take long for him to end up in prison, as he was presumed by the British to be an agitator and conspirator against the state. And they were right. That's exactly what he was doing, and he made no bones about it. Even from prison, Nkrumah stayed heavily involved in politics, and remained a popular figure. When his party rolled to a landslide legislative victory in 1951, Nkrumah was released to massive celebrations across the country… and then he was handed the role of Prime Minister.
Once in power, after Ghana was finally established as an independent country without any oversight from Britain, things turned a little dark for Nkrumah. Ghana was more stable than other new African democracies, but there were plenty of problems. Nkrumah became paranoid about assassination attempts and possible coups. He'd eventually imprison rivals and ban political parties other than his own. And he aligned himself politically with the Soviet Union and China, earning the suspicion of the US.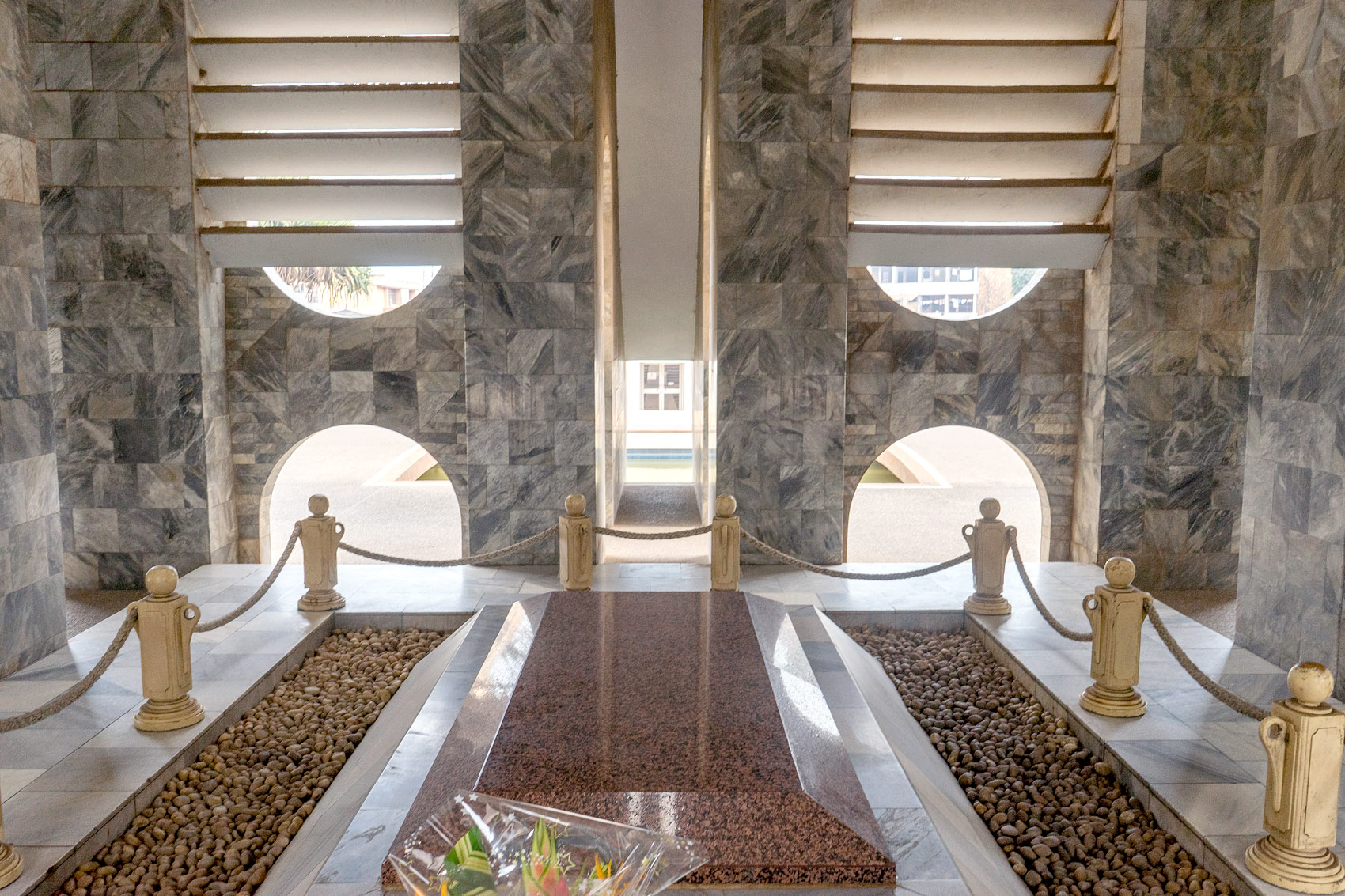 His reign would come to an end, after a coup in 1966 which was timed during his visit to China. Nkrumah never returned to Ghana, but was invited to live in nearby Guinea by Sékou Touré, who also named "Co-President" of that country. While there, he developed cancer, and would be flown to Bucharest for treatment, where he died in 1972.
Though a sober look at his legacy reveals as many valleys as peaks, Dr. Kwame Nkrumah is rightly regarded as a national hero. Authoritarian impulses aside, he did successfully guide the country toward independence, and racked up a string of economic and political achievements within his first few years in office. The mausoleum and memorial in Accra is a fitting tribute to the nation's founding father… a gorgeous garden with trees planted by foreign dignitaries, and a long fountain guarded by larger-than-life statues of tribesmen playing traditional instruments, ending at the soaring memorial tower itself.