When moving to a city which you've never visited, choosing the right neighborhood is a tricky task. You can do all the research you want, ask around in online forums, and scour Google Street View, but if you've not actually visited the place, you're never going to know for sure. It's a major gamble, and a wrong choice can really ruin an otherwise perfectly-planned trip. But sometimes luck runs in your favor. And we couldn't have hoped for a better spot to land in Accra, than Adabraka.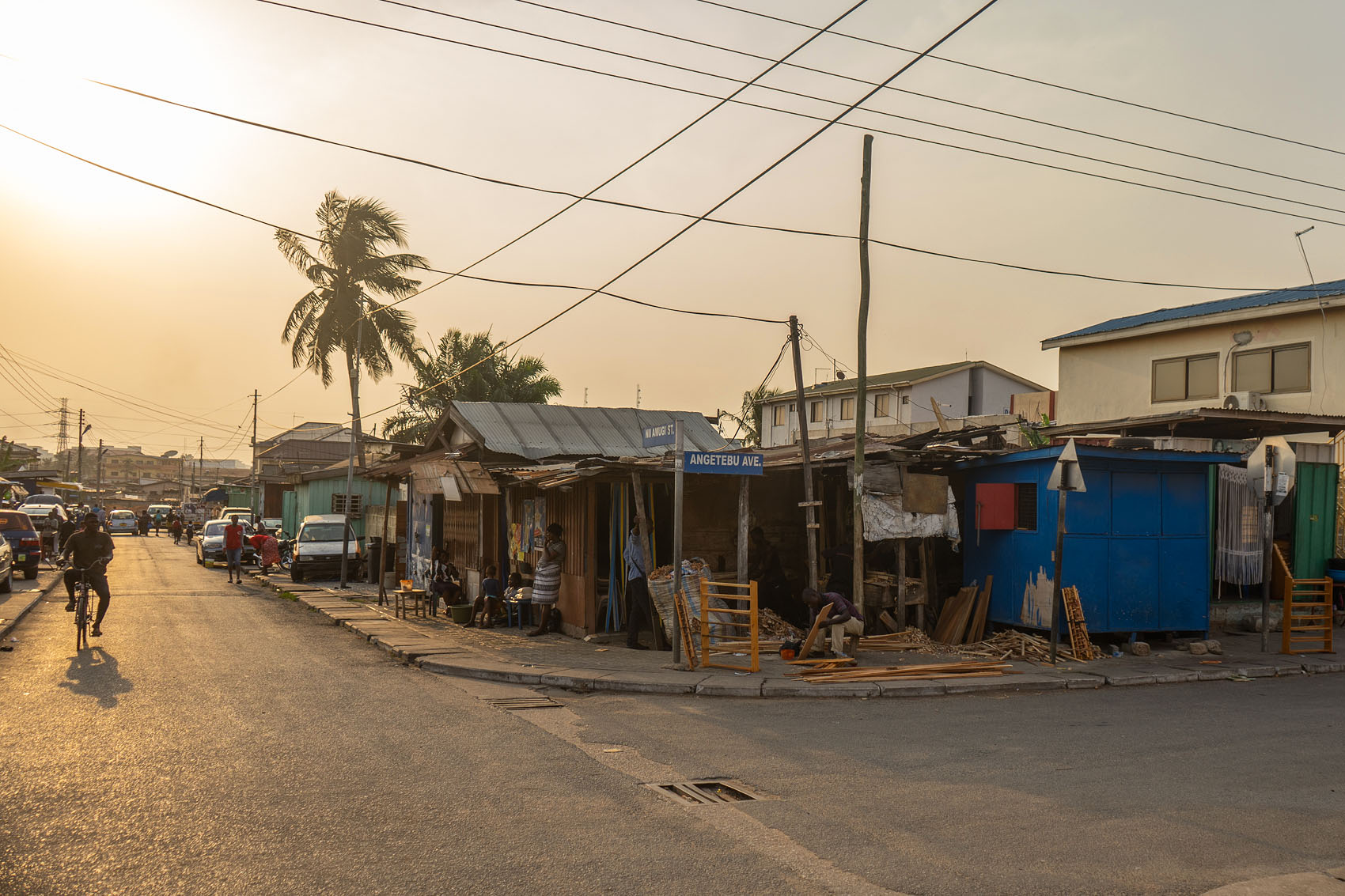 There are fancier neighborhoods in Accra, such as the Cantonments, out toward the airport. And there are certainly rougher areas. But in terms of local life, good restaurants and fun bars, Adabraka is perfect. It's like everything comes together, to make this otherwise unremarkable little corner of the city an excellent place to live. Almost every time we tell a taxi driver where to drop us off, we hear the same thing: "Nice! You're living in my favorite section of the city!"
There are a few reasons that Adabraka is so cool. It's central, and within walking distance of many sights, but isn't being too close to the craziness of Osu or Jamestown. There are a ton of great places to eat and drink, and with just a couple major roads cutting through, traffic isn't too bad. Foreigners are a rarity here, and our appearance at a bar always caused a friendly stir. Kids would often run over to us for a hug, or to practice their English… at the very least, they'd shout "Hey Obruni" and wave.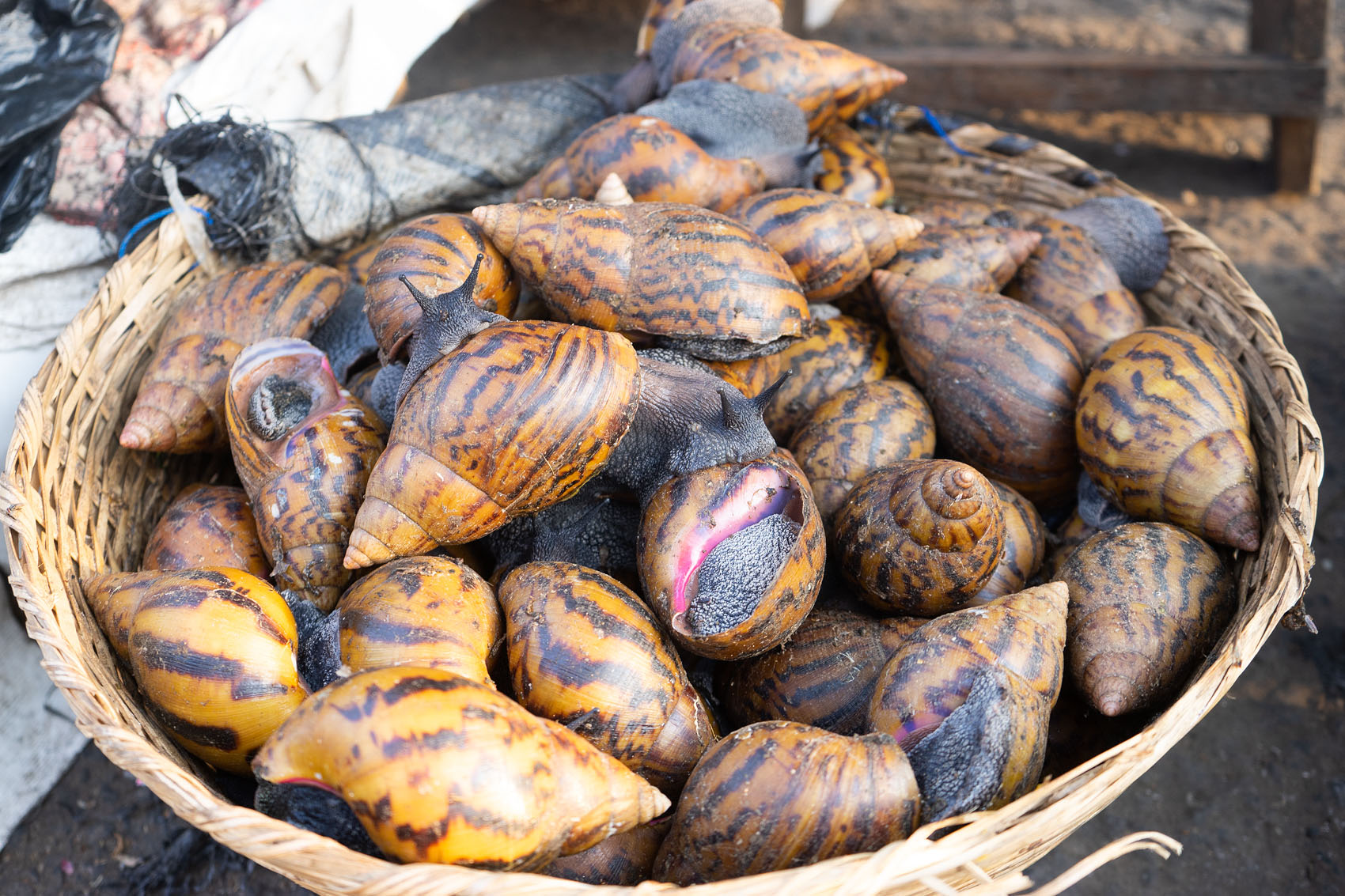 Adabraka is also home to a crazy market, as can generally be expected of just about any neighborhood in Accra, I guess. We visited a handful of times, though we never bought much besides coconuts. Still, there was a lot to see, such as the massive tree snails, and even more to smell, like the dried fish. We loved watching the ladies pound fufu, and just enjoyed the happy, hectic atmosphere of the place. The market is also the neighborhood's major transportation hub, which kind of makes sense (since that's where so many people are) but is kind of a horrible idea (with the exhaust so close to food stuffs).
Please enjoy our pictures of amazing Adabraka — and if you're thinking of a visit to Accra, yourself, I'd suggest putting it at the top of your list!