The idyllic campus of the University of Ghana might be physically located in the north of Accra, but it feels worlds away. Very little traffic, an absence of litter, wide tree-lined streets, and a hushed atmosphere which provides a wonderful place for thousands of young Ghanaians to learn. We visited on a regular weekday, and fell immediately under the spell of this striking colonial campus.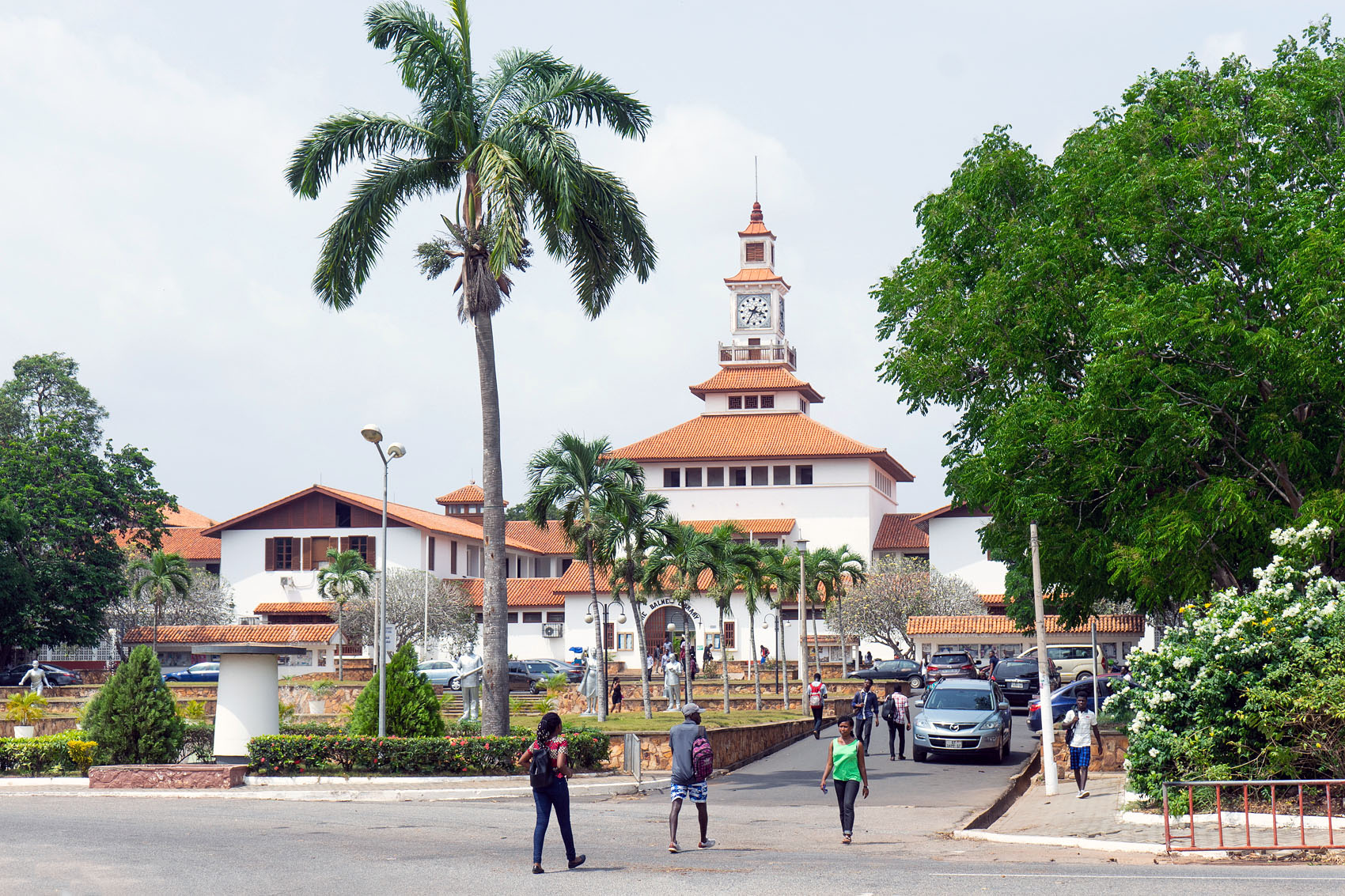 The university was founded in 1948, when Ghana was still a colony known as the British Gold Coast, and is still considered one of the top universities in Africa. The main thoroughfare is J.B. Dunquah Road, which passes by the historic halls, the gorgeous Balme Library, and the athletic field, ending at a hill where the offices and president's quarters enjoy a view over the campus.
We didn't do much while on the campus, but somehow managed to spend around three hours there. It was a pleasant place to be, so we allowed ourselves to dally, sitting down frequently for a water or a coconut. We walked through one of the halls, busy with sharply-dressed students hurrying to their next classes, visited a book shop, and spent some time at the library, whose clock tower serves as a centerpiece to the campus.
There's also a large botanic garden, which we didn't tour, due to the heat of the day and the amount we'd already walked. And at the administrative oval, we happened upon a fantastic bar/restaurant called Campus Hub. This place looks like it must be as old as the university itself, and we were disappointed that it wasn't yet dinnertime.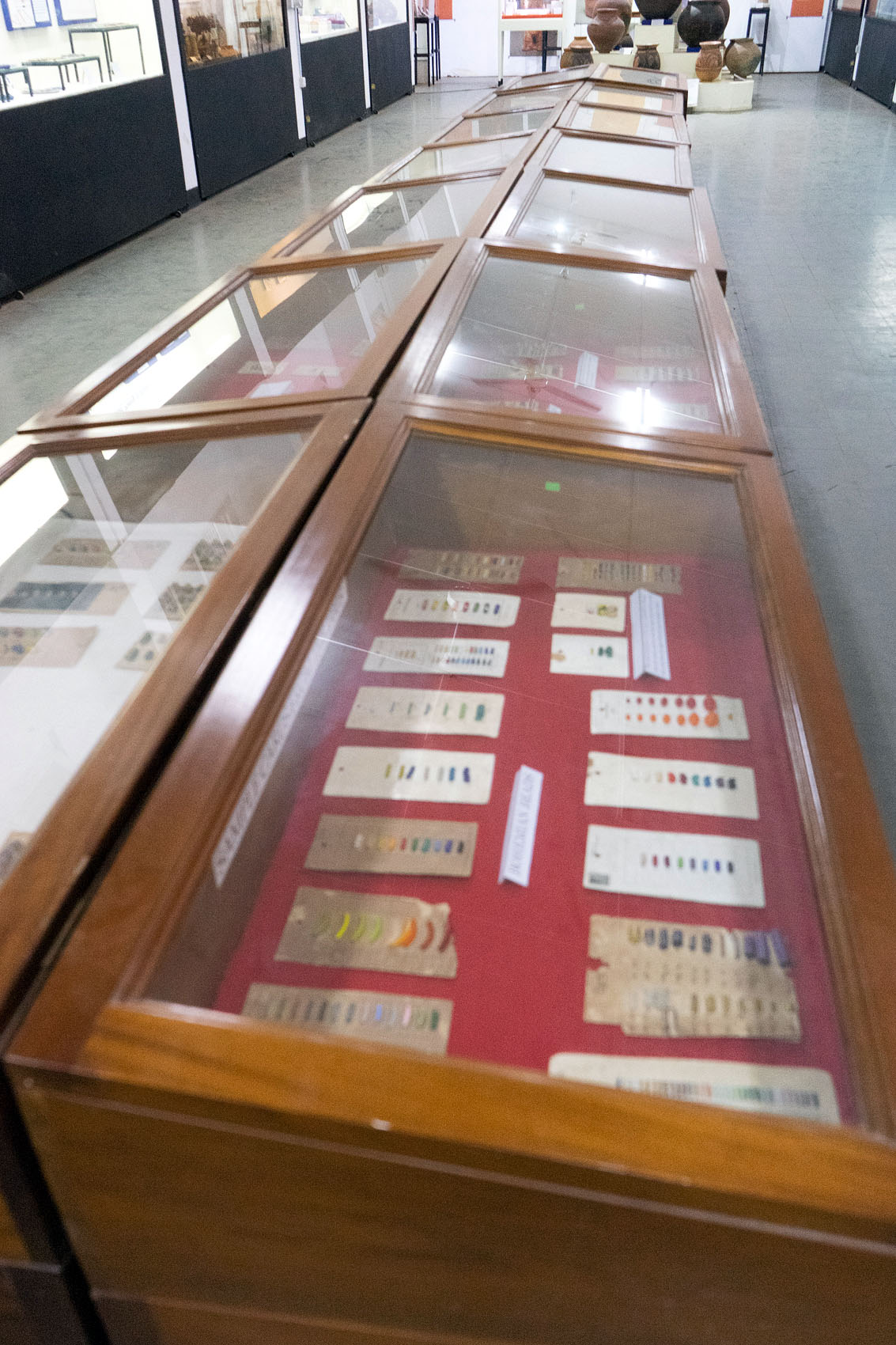 We ended the day at the Archaeology School's small but fascinating museum, near the university's main gates. This was a free exhibit, but we'd have happily paid entrance. With an introduction to early human life throughout Africa, and a special focus on archaeological finds at sites across Ghana, it was the best museum we saw in Accra. We loved the collection of beads, and the bizarre, flat-headed terra-cotta figures which have been found in the north of the country, and which haven't yet been fully explained.