How to Get Around in Ghana
Having explored Ghana from south to north and back again, we completed dozens of long- and medium-length journeys, as well as innumerable short inter-city trips. In doing so, we've run the gamut of transportation options in Ghana. Here are our tips and advice for getting around the country.
Short- and Mid-Distance
Uber: We are not Uber fans. Their sins are well-documented: underpaying the hardworking drivers who make their profits; arrogantly flaunting local regulations; proving a deleterious effect on public transport; etc. There are so many reasons not to use this service. But… oh man… in Accra, Uber was a life-saver. The taxis of Accra are well-known for ripping off foreigners. And half the time, a taxi driver wouldn't understand our destination, even if we gave him the exact address. Uber, with the ability to see the price up front and relay your destination directly to the driver's phone, made things so much easier. We simply had to push the "pause" key on our moral outrage.
One tip for using Uber in Ghana: pay in cash. Drivers here are often hired by third-parties who own the cars (surely against Uber's T&C, but it's not like the company cares too much). If you pay with credit card, the driver might not ever get the money — or will only get it after a long and protracted process. Should you insist, expect your Uber rating to slip. That's what happened to me: I went from a 4.9 to a 4.4 before I realized what was happening.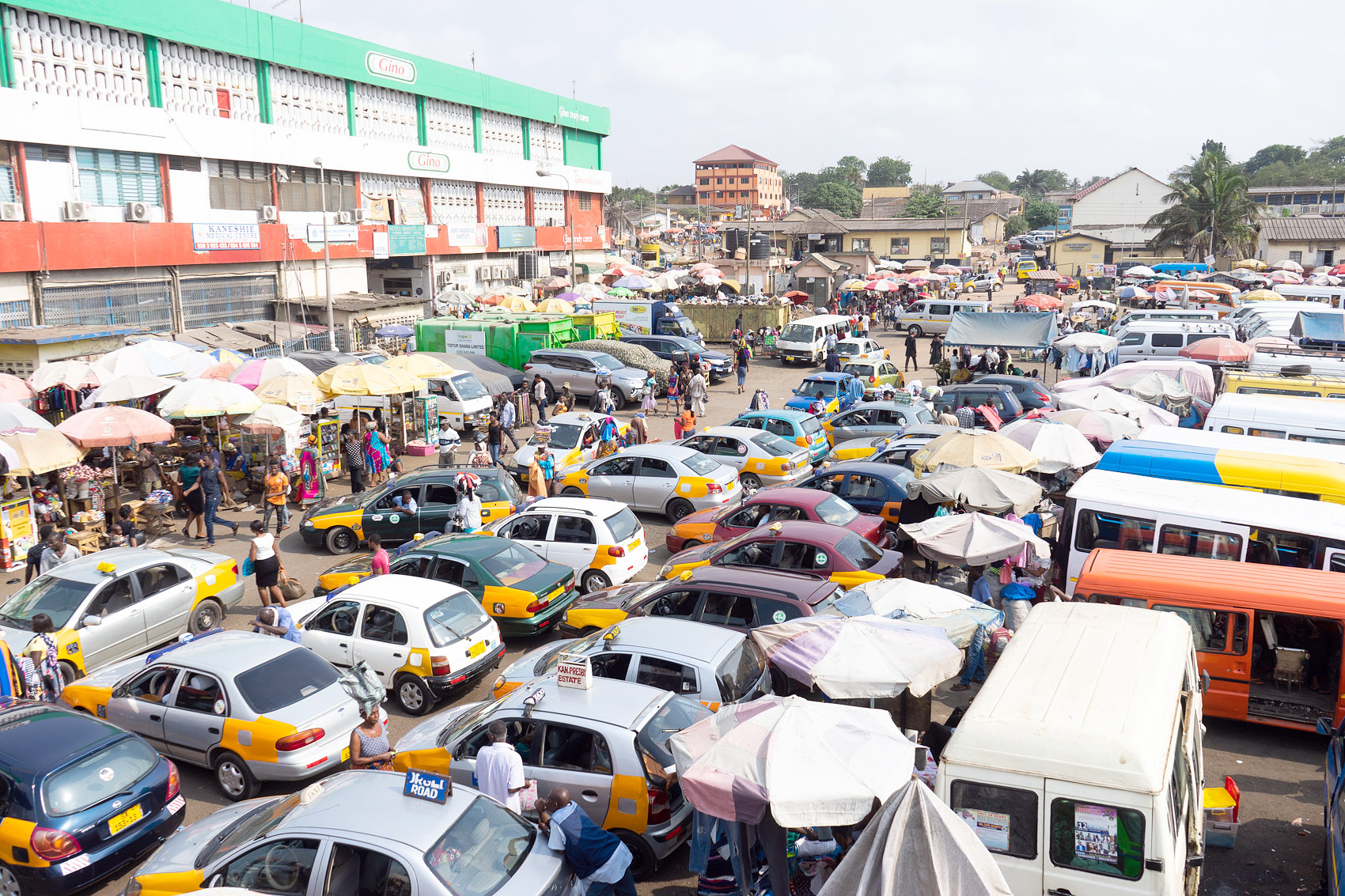 Taxi: Above, I listed a couple of the reasons taxis should be avoided in Ghana, but Uber hasn't expanded beyond Accra and Kumasi. So, you'll probably be taking a few. The most important thing is to agree upon a price before sitting down in the car. We would often walk away from taxi drivers who refused to give us the price, or said something like, "We'll decide later." This led to a couple uncomfortable confrontations, but was better than having to haggle after the fact.
Trotro: Ah, the wonderful, terrifying experience of traveling in a trotro! After a couple weeks in Accra, we got used to waving down these riotously full and fun shared vans; by far the cheapest option when you know where you're going, and also the most fun. There's the danger of death, of course, but in general we loved them, and our appearance in a trotro was always amused the locals. We wrote a lot more about trotros, here.
Shared Taxi: For short distances between towns, there was often no trotro, and we'd have to find a shared taxi. Usually sitting at bus stations, with a sign declaring the destination on top, these cars were almost always ridiculously old and stripped, but were often the only option. They depart when full, and we made a habit of immediately paying for any remaining open seats, to save time. When there are six spots total, and each costs $0.20, it's not a big investment — and can save you having to squish between two large women sloppily eating rice-sauce out of plastic bags with their hands (as happened to me between Bongo and Bolga).
Moto-Taxi: This is one transportation option we didn't use. If you're particularly brave and trusting, I suppose you could. If you survive, let us know how it went!
Plane: We felt guilty enough calling Uber, but it felt positively sinful to fly around Ghana. Travel is about the journey, man! Those unexpected encounters and hair-raising moments on the road! Yes — this is true. But after our bus trip between Accra and Kumasi, we'd had enough of "the journey", and just wanted to get to our next destination as quickly and safely as possible. Between the major cities, flying is affordable and a lot more comfortable — keep it in mind as an option.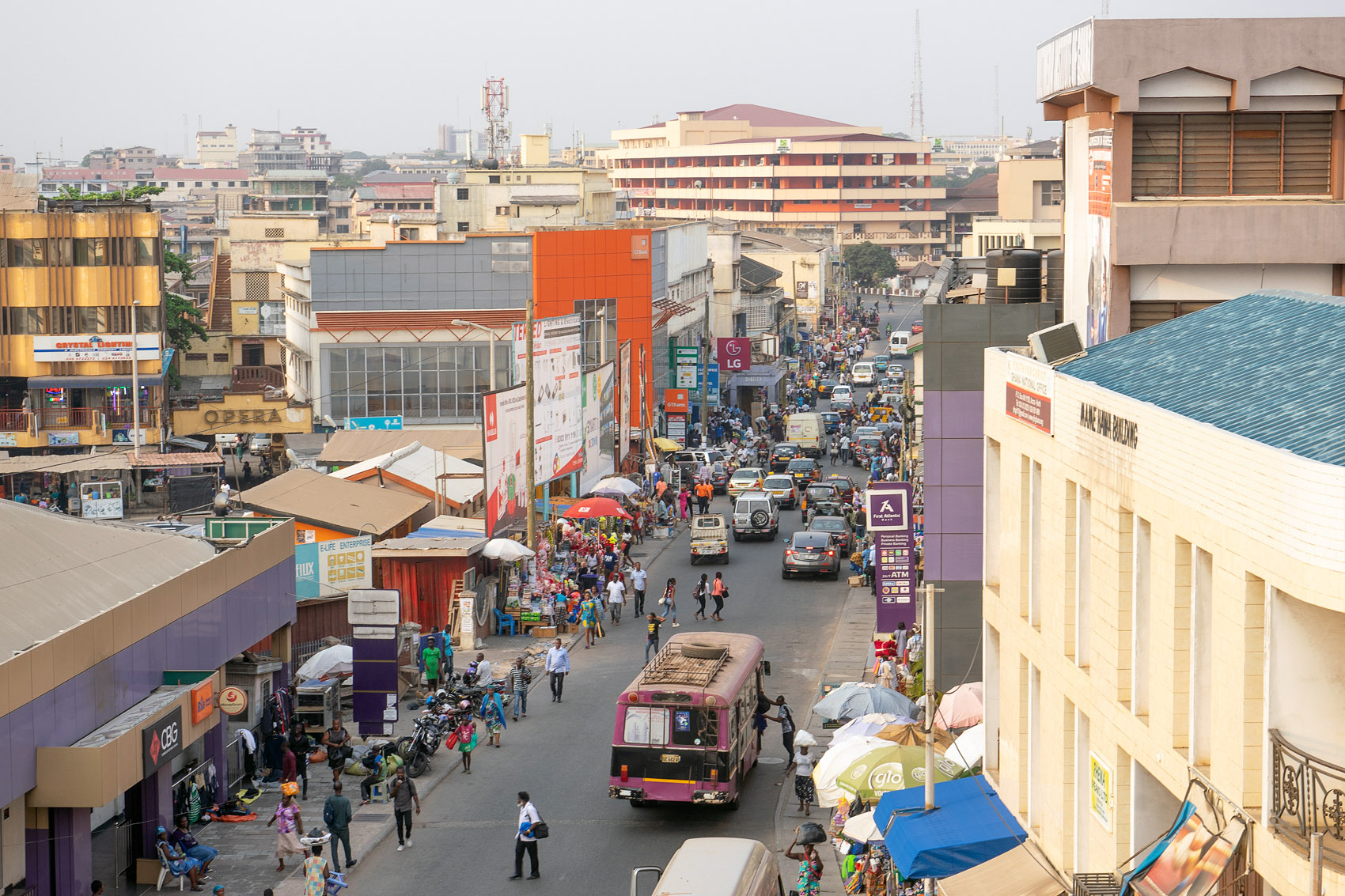 Coach: You might think that a "real" bus with air conditioning and assigned seats is better than a tro-tro. And it is! But only marginally; the reckless driving is the same (and somehow even scarier in a big bus), and the longer aisles are more attractive to itinerant preachers who prey upon captive audiences. VIP (or VVIP) buses are the most popular, and these are what we took, though we heard that the buses from STC are more pleasant.
After completing our final trip with a VIP bus, we learned that — on that same day, and on the same road — another had crashed with an oncoming trotro, instantly killing 60 passengers. That made us sick to find out about, and was proof that they're not necessarily safer than anything else.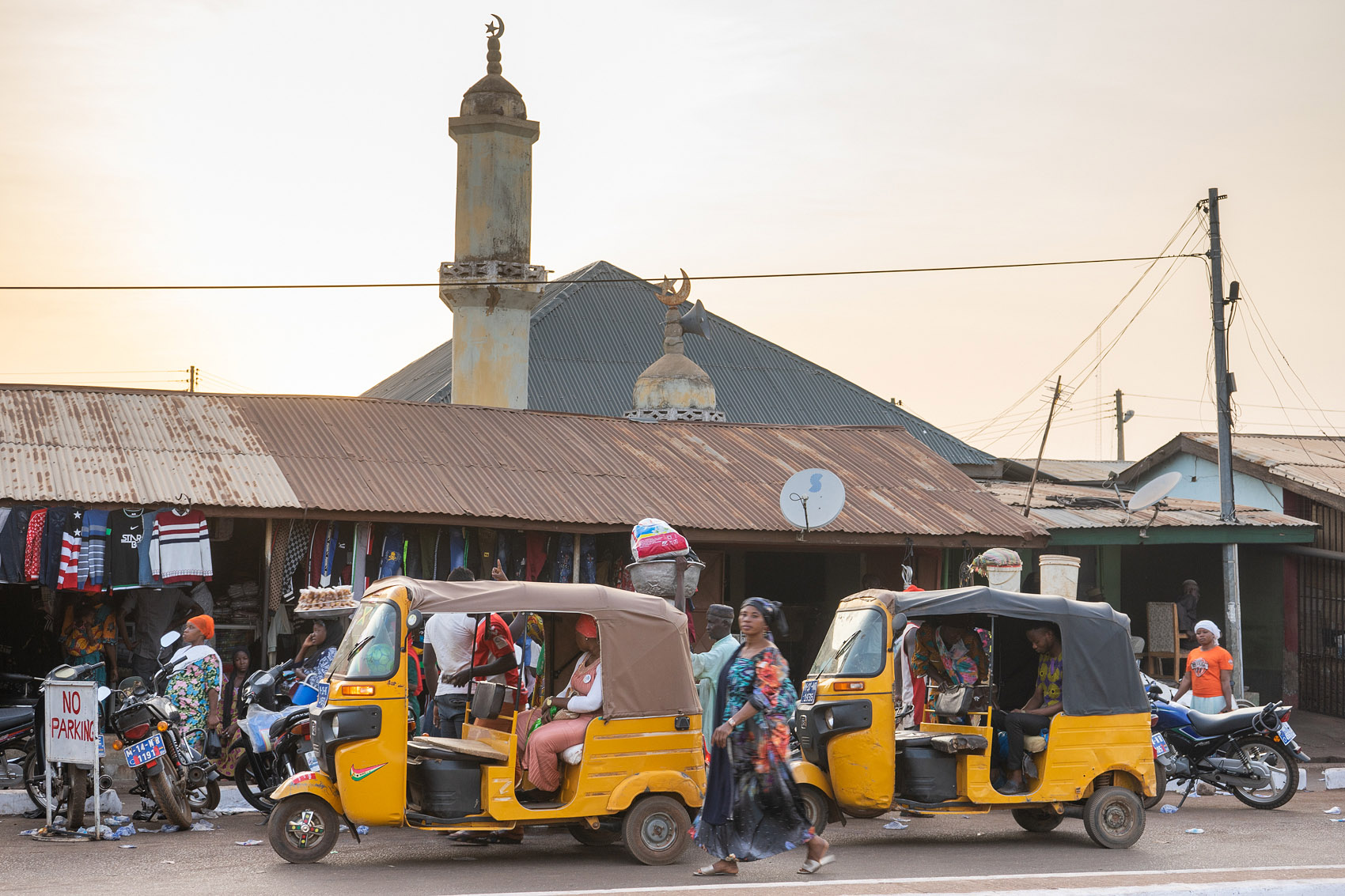 Yellow-Yellow: These are basically tuk-tuks, but with a more Ghanaian name. They're difficult to find in the south of the country, but insanely popular in the north, where they were basically the only way we got around. They function just like taxis: wave one down and hop in, sometimes squeezing in with other passengers. But thanks to the open doors and necessarily slow speeds, we liked them a lot better.