Accommodation in Ghana – Our Experience and Tips
With the unstoppable rise of Airbnb, finding affordable accommodation has become more difficult, regardless of where you're traveling in the world. And Ghana is no exception. This country is full of enterprising people eager to maximize their cashflow. If you thought that your extended stay in a financially struggling nation was going to be a bargain, think again. In this post, we'll detail our own experience, both with Airbnb and accommodation in general.
Jürgen and I are always scheming how to save as much as possible. Traveling the world isn't a "cheap" hobby, even if you're staying for three months in a particular place. Having set our sights on Ghana, with its average GDP of $7000 per capita, we assumed we'd save a boatload. So if you'd have told us that our apartment in Accra would be more expensive than the one in Reykjavik, I'd have laughed in your face.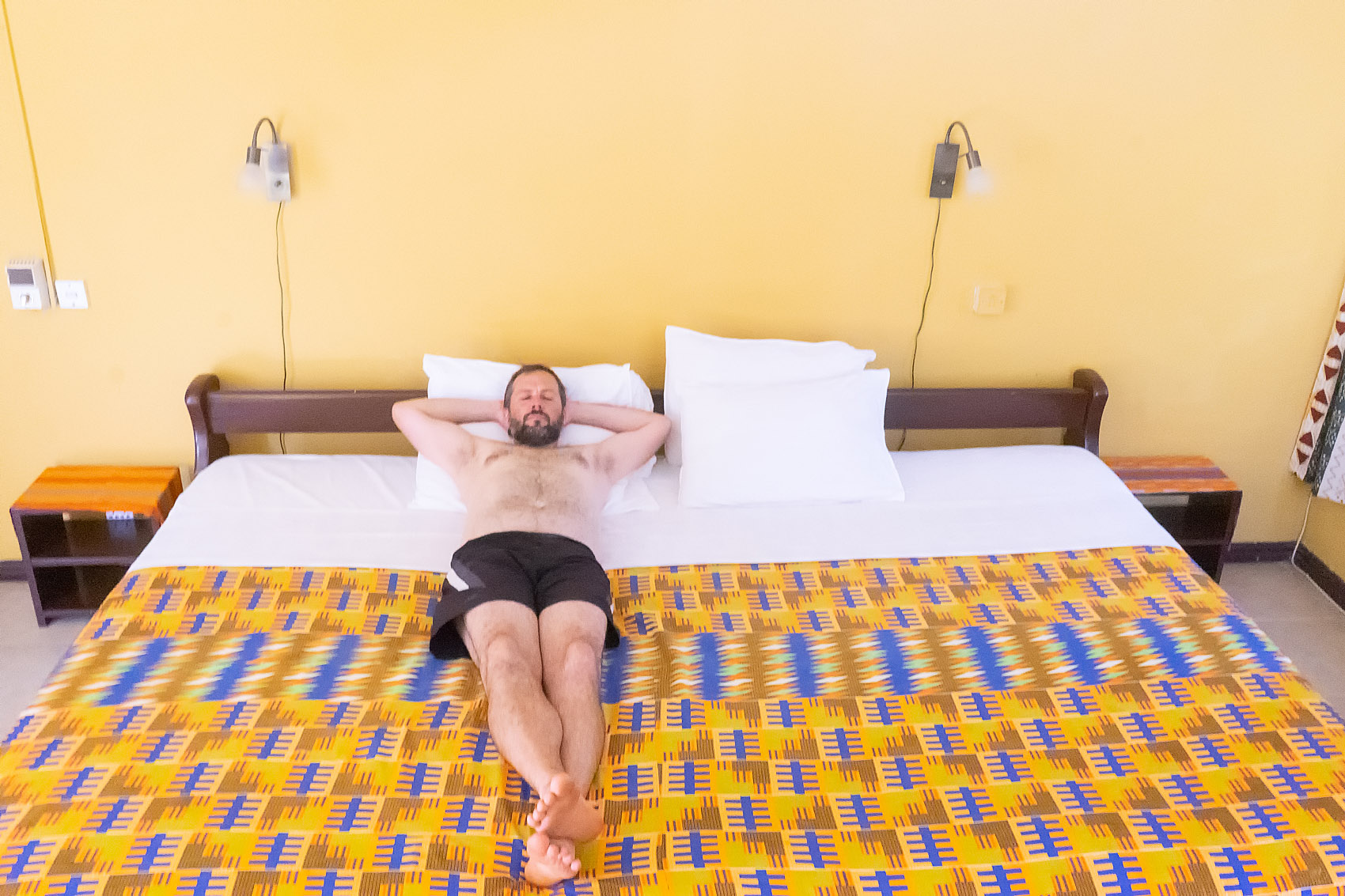 Wow. Thank you, Airbnb! Nowadays, anyone with halfway acceptable living quarters can demand a price that no local could ever hope to match. It's not just Ghana — look at Portugal, or Valencia, or the USA. The kind of short-term leases you were once able to find on Craigslist, or in the newspaper… they're gone. Completely. The same, amazing Savannah apartment we rented via Craigslist in 2009 is now way over twice that on Airbnb. And it's constantly booked.
So apartments in Ghana aren't the bargain you might reasonably assume them to be. We ended up with a decent place in Adabraka, but paid pretty dearly for it. So our main "tip" for finding a decent place for an extended stay? Simply this: get comfortable with the idea of paying more than you'd expect.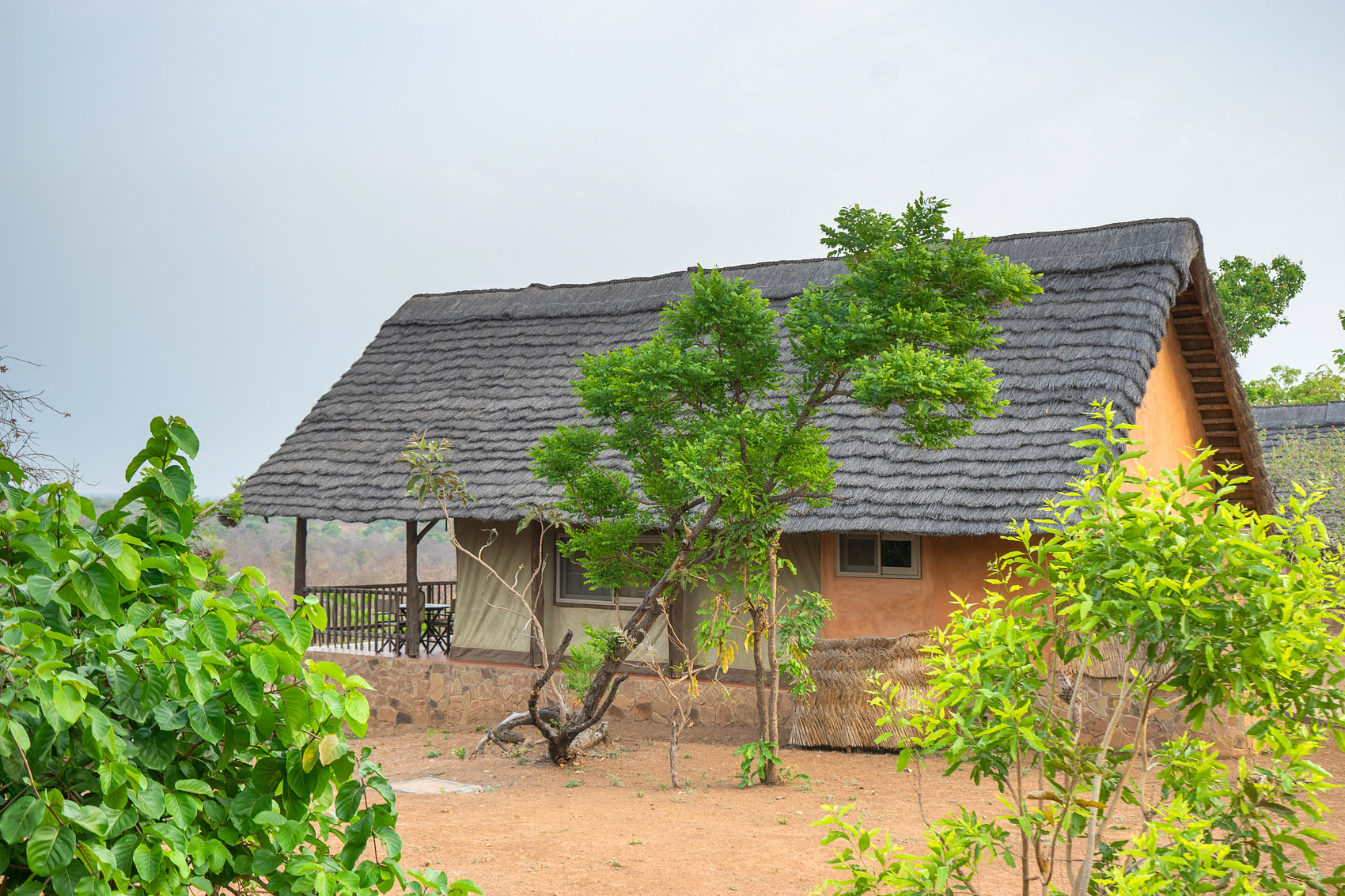 We also stayed in a lot of hotels during our three months in Ghana, and here there is a lot more variation. You easily could spend exorbitant amounts, but using online portals like hotels.com or booking.com will reveal plenty of affordable options. And in our experience, the basic hotels were usually just as good as the pricier ones.
Tip #1: A three- or even two-star hotel will likely be as good as a four-star hotel.
Tip #2: Call the hotel to inquire about prices, rather than book online. How many times did we book in advance, only to be confronted with a sign while checking in, that showed prices way under what we had already paid? It happened constantly. And it makes sense when you think about it: locals aren't using the internet … just foreigners who are planning their vacation months in advance.
Tip #3: Be willing to move if the hotel you've booked is shitty. Because there's a good chance it will be! Despite our caution and years of experience in travel, we booked three hotels in Ghana that were so bad, we had to leave. It's not a pleasant situation, but if you're unhappy enough about a place to consider moving, just pull the trigger.
Tip #4: Be realistic — the quicker you accept that things aren't going to be like back home, the happier you'll be. Think of that cold shower as an adventure. When the shower head snaps off, shrug your shoulders and turn the wildly-spraying hose upon yourself. When the "shower" is actually just a bucket of water, lift it up with a smile. ZZAP the shower electrocuted you? Well how exciting!
Tip #5: Use a guidebook. We've mentioned the wonderful Bradt Guidebook to Ghana in a previous post, and can recommend it again for the purposes of finding accommodation. Not every hotel in Ghana has an online presence, so your search through the internet won't unearth some of the best options. This book has options that don't appear in Google results, and you'll probably uncover a great bargain or two.